To most people, India is one of the world's most intimidating travel destinations. We're talking gossip about:
— Unbelievably complicated public transportation systems.
— Areas where women may not feel comfortable walking alone outside.
— Exotic smells, foods, and the dreaded internal discomfort many experience as they acclimate to the local street food (Delhi Belly).
Sounds reeeeeeal exciting right?
Sarcasm aside, many people think traveling to India demands headaches and logistical nightmares. But… that's just because people have a cognitive bias to focus on negative situations (or travel to the "wrong" places in India).
The reality, however, is most people enjoy their travels in India and cite India as being the most transformative place they've ever traveled to. This is especially true if you spend time in Chennai — one of India's most tourist and expat-friendly cities.
With Chennai's balance of traditional and modern values, you'll feel your senses stimulated without being overwhelmed. As the 6th most populous city in India, Chennai is also home to many economic opportunities.
With dozens of coworking spaces in Chennai, the city is a comfortable place to work if you're running a business remotely from your computer. Perhaps even more appealing, however, are the local economic opportunities…
Chennai's nickname is the "Detroit of India" because the city is home to more than one-third of India's automotive industry. You don't need to sell cars to get rich in Chennai though.
The city's healthcare, hardware manufacturing, and technology sectors are also strong. Speaking of technology, Chennai is a huuuuge global IT hub. The city is India's 2nd leading exporter of information technology (IT) and business process outsourcing (BPO) services.
In short, from luxury shopping malls and a world-famous reptile zoo to incredible opportunities in tech and the automotive industry, Chennai is one of THE best places to be in India in 2019 and beyond. This is true for both locals and expats.
We at coworker.com are here to help you ensure you don't fall behind professionally while in Chennai. So grab a chair, a free day pass, and read our list of 5 Chennai coworking spaces that'll help you take your professional life to the next level!
iKeva Chennai is a great coworking space for you if you often meet with clients. This is true whether your clients are flying in from across the globe or simply commuting across town.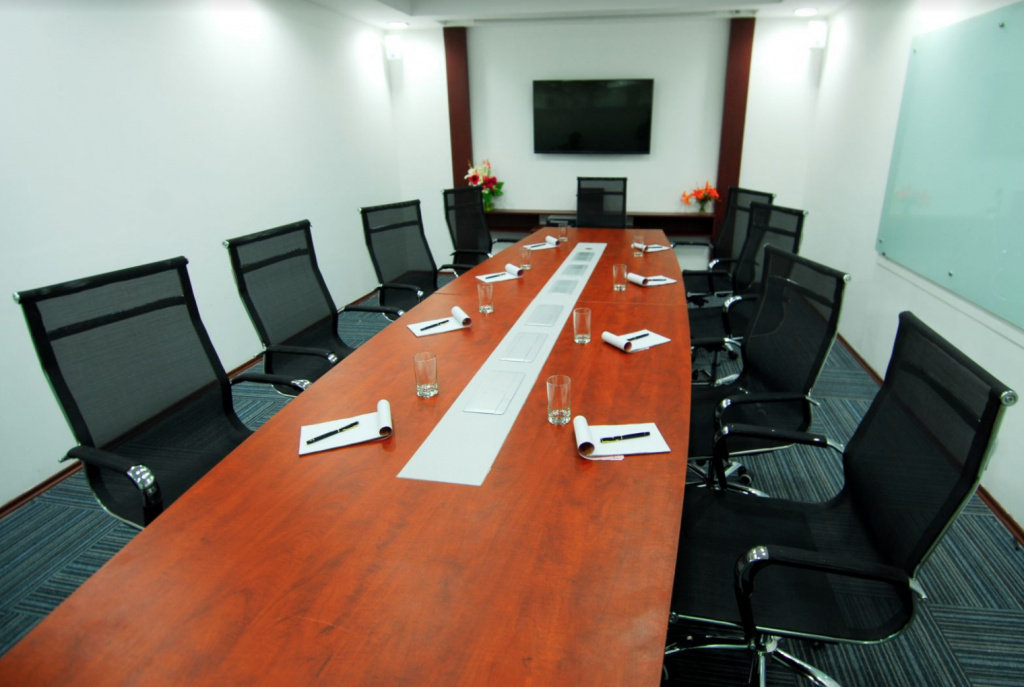 International clients prefer traveling to Chennai due to its reputation as the #1 safest city in India. On the other hand, local partners appreciate iKeva's convenient location in Chennai's fastest growing business district — OMR.
Here are a few more things you'll love about working at iKeva:
— Reasonable membership fees
— Complimentary access to meeting rooms
— Personal storage facilities
— Free flowing coffee, tea, and water
— Free parking
— Close proximity to the beautiful Thiruvalluvar Nagar Beach (less than 3km away)
Don't take our word for it though. Head to iKeva Chennai's page on coworker.com and get your free day pass.
Backyard is a coworking space that was designed to connect three things — people, ideas, and objects. In other words, this Chennai coworking space is a great place to network, brainstorm, and produce great work using whatever tools your work may require.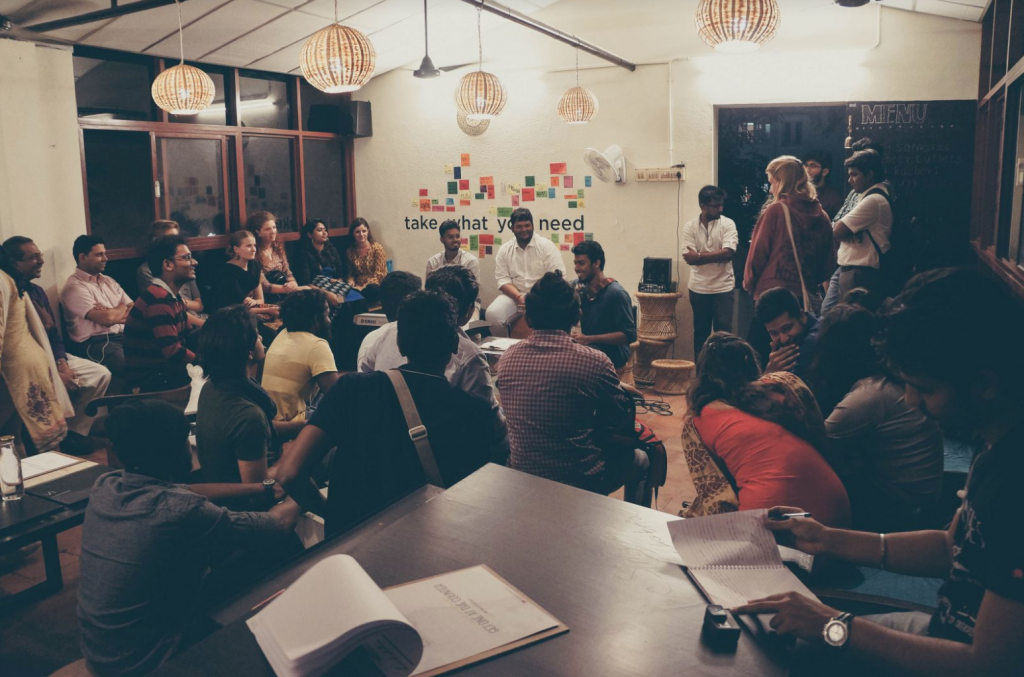 Members of the space say that Backyard is a great alternative to working at Starbucks or other coffee shops. At Backyard, you never need to worry about feeling guilty for sitting too long without ordering something.
Plus, the space has a great work ambiance. Backyard isn't stuffy like most corporate offices, but it's also not too casual where you'd feel unprofessional about meeting with a client at the space.
Best of all, Backyard holds lots of community events. TED-like talks, community dinners, networking hours, we've even heard rumors of open-mic comedy competitions…
The Grid Chennai is a coworking space with a diverse community of professionals: startup entrepreneurs, musicians, writers, developers, and more!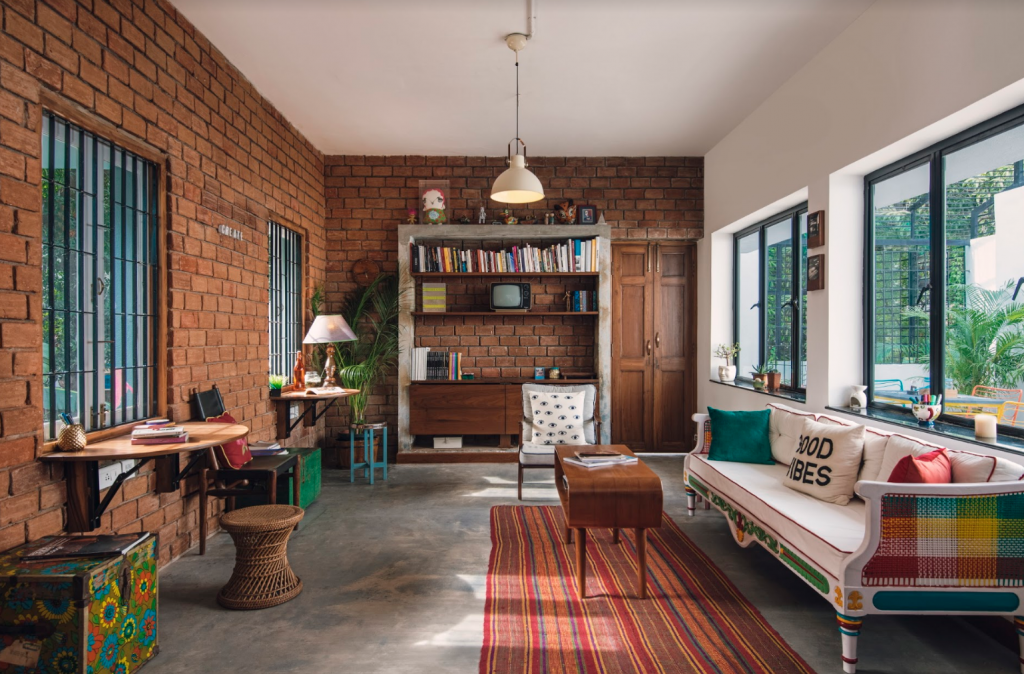 While the community is great, you'll enjoy this space even if you're more of the loner type. TheGridSpace's interior could be straight out of a catalog. With contemporary furniture and rustic bricks walls lined with artwork; TheGrid is a perfect place for you if you're inspired by tasteful interior designs.
Oh, and this coworking space also offers members some pretty sweet amenities. For example…
— Printer/photocopier
— Beanbags/standing desks
— Lounge
— Podcasting room
— Dog/cat-friendly
— Free coffee/drinking water
Interested? Of course you are. Visit TheGrid's coworker.com page for more details.
When people escape the 9-5 life they often diss the "old days working in a cubicle". Working at home can be pretty cool after all! At least until it isn't…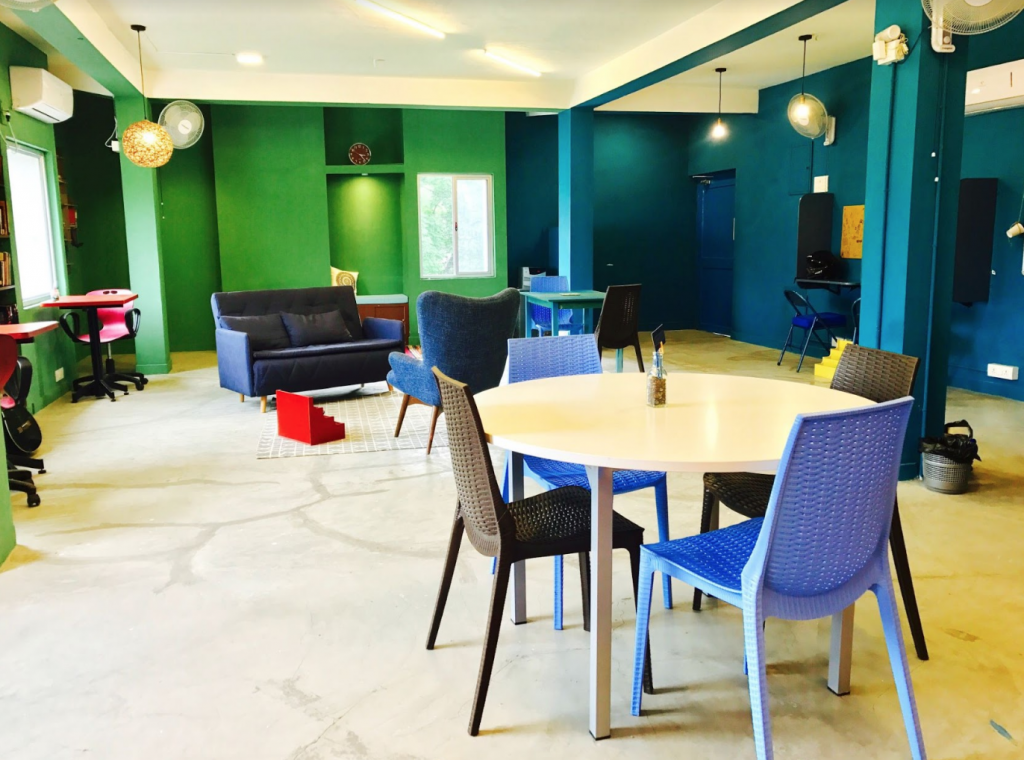 Let's be honest, how much of your time "working at home" is actually spent working? Whether you're living with a spouse, children, or roommates, your home can be a noisy and distracting environment.
Alternatively, if you're living alone, you'll have to deal with feeling isolated while working long stretches of time without another soul in sight.
Both situations can be problematic (you've probably realized this already as you're reading an article on Chennai's coworking scene). Fortunately, a membership at Artisans Lab will remedy you of both problems.
As a member of this space, you'll enjoy a go-go-go vibe and being surrounded by other ambitious professionals. Hot desks (desks that may have a different user from day-to-day) are extremely affordable at this space with prices as low as 5,850INR/month. Dedicated desks and cubicle offices are also affordable.
Regardless of which membership type you choose, you'll enjoy a variety of seating options, fast internet speeds, and free coffee. Speaking of free… get your Artisans Lab free day pass.
Location, location, location. That's what Karya is all about. The minute you step outside this coworking space you're surrounded by some of Chennai's best restaurants, cafes, and bars. A beautiful beach is also within walking distance.
Plus being only 5 minutes from the nearest metro station, 1 minute from the bus stop, and 25 minutes from the airport, Karya offers its members easy access to all of Chennai.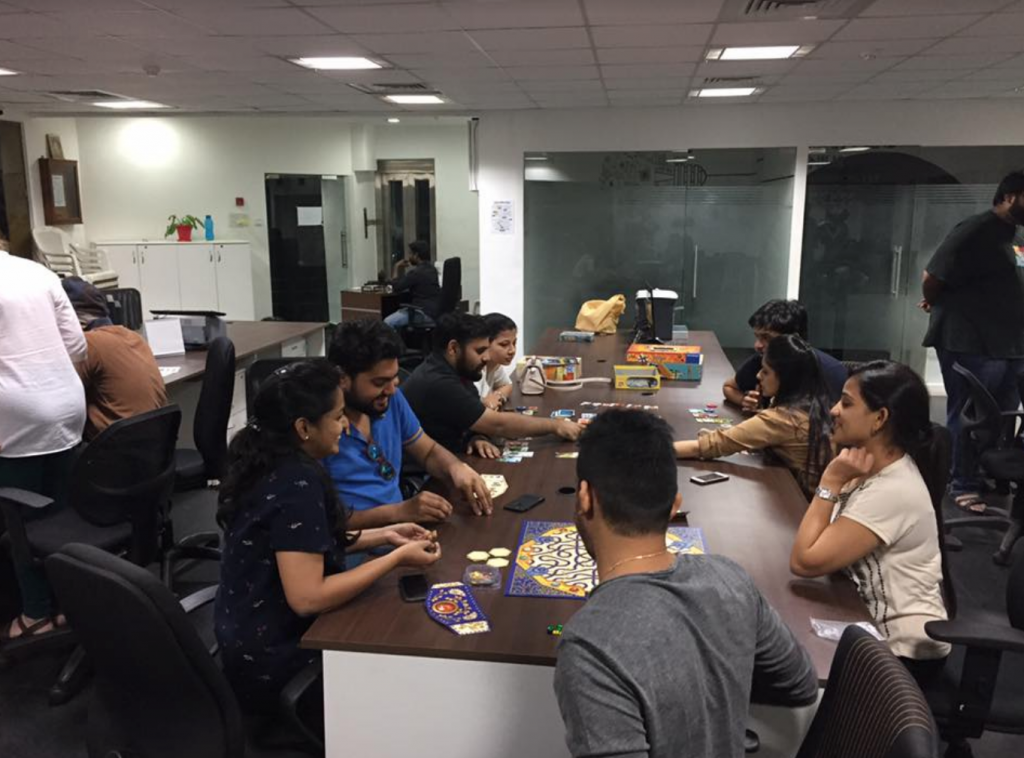 Yet, once you enter the doors at Karya, you may lose interest in exploring the city. This is because Karya has everything you need for a successful and fulfilling day of work.
Open from 9am-7:30pm each day, Karya's interior and work environment was designed to offer a perfect balance between privacy and interactivity with your coworking peers.
In addition, this is one of Chennai's greenest coworking spaces. Karya is filled with plants. These plants along with large glass windows combine to offer a vitamin D and oxygen mixture that will invigorate your soul and inspire you to produce the best work you're capable of.
But hey, let's not get too esoteric now. Learn more about membership benefits and other perks of joining Karya here.
Conclusion
As the 6th most populous city in India and 36th largest city in the world, Chennai's economy and coworking scene is BOOMING! While the above were a handful of our favorites, be sure to check out the rest of our 57+ coworking spaces in Chennai!