Do you know what the first and most crucial step towards building a long-lasting relationship with your employee is?
A successful, enjoyable, and effective employee onboarding program — that is correct! For those who are not acquainted with the phrase "employee onboarding program" and that is unlikely, here is a quick explanation:
Whenever an organization hires an employee, they kickstart a process that helps the latter better understand their new employer, the office culture, and their role in the company.
In short, this process removes all their nervousness about entering into a new work environment and helps develop a sense of belonging in that organization. If you go through the statistics on employee onboarding, you might be surprised to find that:
As per Bamboo HR,

31%

of new employees quit their job within six months of their recruitment because of the absence of an appropriate onboarding process.

According to a survey by Gallup,

88%

of the organizations do not run an effective employee onboarding program.

Research shows that a positive start with an optimal onboarding process increases the chances of retention of the employee by a whopping

69%

.
So, how do you create a powerful employee onboarding program? Let's dive in.
Steps to take for building an effective employee onboarding strategy
Onboarding is so much more than getting everyone to say "hi" to the new employee. It is an ongoing task that needs to be undertaken over a period of time to help them fit into the company while creating an environment where their skills can shine.
Since the pandemic has stalled physical onboarding in many respects, most companies looking to thrive are undergoing a complete digital transformation, and are revamping the introducing, guiding, and socializing aspects of employee onboarding.
Also, onboarding is a broad phrase, which captures many critical moments in an employee's first interactions after joining an organization. Of course, you can follow tips to give recruits a sense of satisfaction that they have taken the right step by joining you.
The following article will explore the best practices for employee onboarding that you can customize to your team, business niche, and candidates. Let us begin:
1. Plan a pleasant surprise on the first day of office
Each one of us loves surprises. The new hires are no exception either. An employee starting work at a new workplace will be a bit nervous.
So, plan something casual and hassle-free for the first day. For instance, ask their team to take them out for lunch or coffee. This is an excellent way to introduce them to the office culture.
In today's COVID-19 scenario, when most companies are compelled to onboard online, the surprises that can be arranged for the new employees include gift vouchers, movie tickets, a takeaway coupon, or anything that connects them emotionally with the new organization.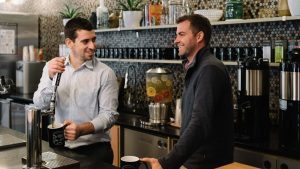 2. Personalize how the new employees are welcomed
Sure, presentations about the new employer are essential, but they can all be pushed for the next day so that the recruiter does not get bogged down with enormous amounts of information on the first day itself.
Their first day can be utilized by taking them around the office and introducing them to their teammates. In such a situation, another surprise can be arranged for the new hire, like decorating their workstation to feel welcomed.
In addition, a welcome note signed by the entire team can be kept on the table. If onboarding digitally, get the team to draft an interactive PPT, introducing each member in a fun and creative manner. Research shows that 58% of organizations focus mainly on processes and paperwork rather than the people during their employee onboarding process.
This results in pushing new hires to do mundane paperwork, which is not everyone's cup of tea! So, instead of keeping paperwork completion tasks for the very first day, split it over a period of time to reduce the boredom of the new joiner.
3. Increase interactions with the immediate manager
Interaction with the immediate manager should be an integral part of an effective employee onboarding process. This helps break the ice between the new hire and the person they will be reporting to.
Further, it will also help the employee understand the office culture, the challenges faced in the job, and most importantly, the expectations of the manager from the team as a whole.
An early interaction for greater understanding eliminates all chances of confusion, tension, or doubt in the new employees. If left unaddressed, that would later lead to work inefficiency and hamper the overall productivity of the employee as well as their team.
Therefore, positive interactions done consciously during the first few days will boost the new employee's morale and make them feel good about their new employer.
4. Instigate better bonding with new team members
In order to succeed as an organization, the new hire must not be treated as a competitor by the existing team members. Rather they should be seen as a team member who will increase their value and bring both experience and expertise to the table.
But this can happen only if the new hire develops a strong bond with their team during the onboarding process.
Therefore, irrespective of department or domain niche, you should organize certain group activities which can be fun and, at the same time, help the new hire and the team learn the benefits of collaboration.
In a typical scenario, you could arrange for river rafting, treasure hunt, or any outdoor sports activity. However, if your employees are working remotely, games such as video charades, virtual scavenger hunts, and bucket list challenges are real ice breakers.
Create an environment where the new employee collaborates with the rest of the team to understand better and respect each other.
5. Guide the employee with a clear job description
It is pretty common that the employees are overwhelmed with everything that they learn and whoever they meet during the onboarding process. After all, the complete picture of the organization is drawn in front of them — from its past to future plans.
Unfortunately, the new employees often fail to see themselves in that big picture. And it is not their fault. Developing a proper job training platform that creates a direct path for the employee leads to greater job performance.
Therefore, during onboarding, clearly explain the job duties, business goals, and procedures to the new employee and, more importantly, show them how and why their position matters. Every new job comes with some uncertainty.
By being upfront about the employee's role, you will boost their self-esteem and belongingness at the new workplace.
6. Always be approachable
The new employee should not feel left out and forgotten during the onboarding process. Instead, they should feel free to speak to the HR team or their manager to clear doubts, if any.
While the former must periodically check whether or not the new hires are happy in their jobs and company culture, it is the responsibility of team managers to connect with the new recruits from time to time to take their feedback.
A great onboarding process is built on two-way communication. Only the employees should not be the ones to embrace new information. The organization as a whole should also take steps to improve the new hire's initial experience at the job.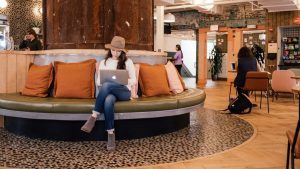 7. Leverage tools and technologies for onboarding employees
In today's tech-savvy world, companies use several HR tools and technologies to implement an easy and effective employee onboarding process.
For instance, since onboarding involves a lot of paperwork, which needs to be verified by HR, it makes sense to deploy an automated document verification solution to spend little time processing and verifying documents. This also prevents manual errors.
Additional examples of cloud-based HR solutions include Slack for team collaboration, Organimi for creating organization charts, Lessonly for delivery training sessions, and so on.
In summary
Recruiting a suitable candidate is only half the battle. To retain that employee, you must execute an effective onboarding process geared towards providing these engagement elements to the new hire from the get-go. Show them a clear path forward and give them a reason to feel excited and enthusiastic about their new job!