From working in your PJs to skipping the daily commute, remote working has a whole heap of advantages. It's no surprise, then, that almost 90% of employees take advantage of it when it's offered, setting up shop from home at least a few days a week. But, as anyone who's ever tried it will know, there are definitely downfalls to earning money outside of the office. 
Understanding the risks and challenges before you begin can help you prepare for difficulties and make the most of working from home, a coworking spot, or the beach of an exotic island – the world is your oyster!
1. Miscommunication Risks
Face-to-face, in-person communication is very different from remote communication. Even with video conferencing technology (such as Zoom) bringing us closer together no matter where we are, cohesive collaboration is still one of the biggest struggles you can face. From scheduling appointments across time zones to detailing project briefs, there's so much room for mistakes when you're using emails, phone calls, and video chats to communicate.
However, by implementing the right tools and learning how to collaborate remotely, you can minimize this issue. If you have employees, be sure that you conduct a thorough hiring process to choose the right personalities for remote work and create a clear onboarding process to get them used to your communication tools.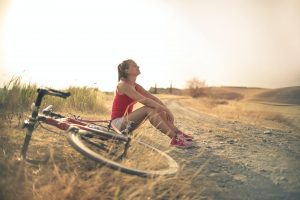 2. Managing Your Time Off
Whether you're self-employed or work for a company, managing time off when working remotely can be tricky. If you freelance, you may have a client who urgently needs help, and you don't want to lose their project to someone else because you're unavailable. If you work for a company, people can easily forget you're away and still call or email with work, making you feel obligated to respond.
It's also much harder to switch off from work when you don't have an office to leave. If you work from home or on the go, there's a fusion of work-life that can be difficult to manage. You might find yourself checking your emails at 9 PM or feeling guilty for watching TV when you could be working, even if you're finished for the day.
The key here is to set strict boundaries. Outline the hours you work and stick to them. When you're off for the week, be sure that everybody you work with has plenty of advance warning, and then set your emails to out of office. No matter how much you want to, don't check your work when you're meant to be away from it.
3. Dealing With Technology
Remote work relies heavily on technology. If your laptop breaks or your software isn't working as it should, your entire working day comes to a standstill.
"Ensuring your creative teams have access to the latest software and hardware is difficult for any business owner or IT manager," says the IT support solutions provider Counterpoint. "If teams can't effectively access software, shared files or are using slow hardware, productivity drops and you can be left with unhappy teams who can't effectively do their jobs."
This is especially difficult if you're self-employed, as time lost means money lost. To combat these tech downtimes, we'd recommend bringing in the help of IT service providers, who can be on hand 24/7 to get you back online. 
Another technology issue occurs when different people are using different devices or tools. For example, if you're working on a client project in a certain piece of software, the client may also need that software or something similar to enable collaboration. Before you start working, be sure that both parties are clear on what tools will be used and how you'll share files.
4. Remote Work Loneliness
Loneliness isn't uncommon in the remote work environment. When it's just you at home, without the social interaction of a workplace, you can go the entire day without seeing anyone. Many people working from home find this to be the biggest struggle, and a lot of freelancers will throw in the towel because of loneliness. 
Fortunately, as remote working gains popularity, an increasing number of co-working spaces are opening up around the world. These provide you with a space to go to work, but also to meet others and network with like-minded people. From the beaches of Bali to London skyscrapers, you can find co-working communities almost everywhere these days. If you're feeling lonely working from your bedroom, get back out into the world and find your place with coworking.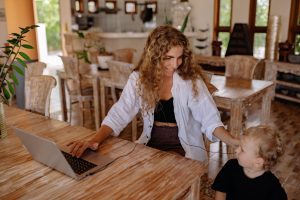 5. Distractions Outside the Office
Your workplace is often designed to limit distractions. There are no TVs, certain sites on your computer may be blocked, and there aren't any dogs running around your feet. Working from home, though, is a different story! You can have any number of distractions around you and no one there to supervise your attention, making it easy to lose half an hour on an unrelated activity.
If you're struggling with distractions, it's most likely because your home and work life are turning into one. You might be trying to look after a child at the same time, have a partner who talks to you throughout the day, or you're managing a household whilst working on a project. 
Just as with the hours you work, you need to have strict boundaries here. Make sure everyone in your home knows not to disturb you, and you have childcare just as you would if you were in the office. During work hours, it can be good to download a focus app on your phone, too, that limits your ability to browse certain apps. 
Of course, if balancing your work and home life is going well, there's no need to do any of this! Some parents love being able to work and look after their little ones at the same time. It all comes down to what works for you. 
Final Words
Remote working can certainly be a struggle at times, but it can also be an incredible opportunity and provide far more flexibility in your life.
If you're thinking about going remote, these risks should give you a better idea of whether it's the right option for you. Now, all that's left to do is go out there and find your dream job!