Brazil is a country of warmth, affection, and very beautiful people. Enjoy your stay and get plenty of work done at these 5 coworking spaces in Brazil!
If you think you're a relatively clean guy or gal, I have news for you:
You have nothing on Brazilians when it comes to being clean! Specifically, Brazilians are meticulous about their personal hygiene.
I talked with a few Brazilian friends about what this meant, and it included:

Not touching ANY food with your hands while eating, including pizza, hamburgers, and french fries. Seriously – Brazilians use a fork and knife for pizza, a fork for french fries, and a napkin for burgers.




Always having a toothbrush on your person, and using it after each and every meal.




Taking 2-3 showers daily (long showers too!)




Restaurants offering toothpicks at every table, and dental floss in some bathrooms.
Basically, if you go to Brazil, you'll encounter a warm, friendly culture that is on point with their appearance.
So if you're single, you may want to book your flight now!
But while there will be plenty of time for fun in Brazil, you'll want to get some work done as well – which is where we here at Coworker come in.

Here are 5 Coworking spaces in Brazil that will have you living like a Brazilian in no time: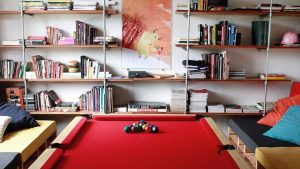 Location: Goiânia
Hours: 24 Hours Monday through Friday, 8 am -6 pm Saturday, 8 am – 12pm Sunday
If you're the kind of person that likes to stay up late every night, (for partying or working as needed), Coletivo Centopeia is a great fit. It's open 24 hours a day Monday through Friday, and is so cool you could easily spend all of your waking hours there.
This coworking space boasts a pool table, a ton of books you can read, and even a swimming pool! Yes, you read that right – you can soak up the sun in style in between crushing your daily Most Important Tasks.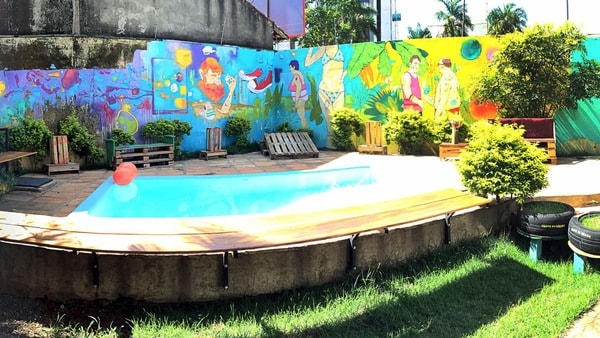 (Actually, maybe save pool time for after you finish your MITs).
Coletivo Centopeia also has a very social atmosphere with plenty of space for events, and the Brazilian knack for emotional warmth is definitely present. As one reviewer said:

"Very creative environment with professionals from different areas sharing experiences. The house has a swimming pool, a shared library, a makers lab with a 3D printer and other tools, a kitchen to cook your meals, and many other amenities.

Sometimes you may be surprised with popcorn."
Location: Goiania
Hours: 8 am – 7 pm Monday through Friday, 8 am – 12 pm Saturday, closed Sunday
You may have been reading so far thinking, "How on earth am I going to get any work done in Brazil?"
Don't worry! Yes, it will be hard. But with Rather Coworking, you can buckle down a bit and shift into "hustle mode" as needed.
While there is still plenty of room to interact with other remote workers if you so choose, the atmosphere at Rather Coworking is much more oriented towards work than socializing.
And if you're conscious about your posture while working, Rather Coworking is perfect for you: they have both standing desks and ergonomic chairs that will keep your neck, shoulders, and wrists happy while in your workflow.
Finally, if you'd like to take a quick walk to explore but you're too paranoid to leave your computer unattended, there are lockers available that will give you peace of mind while getting some fresh air.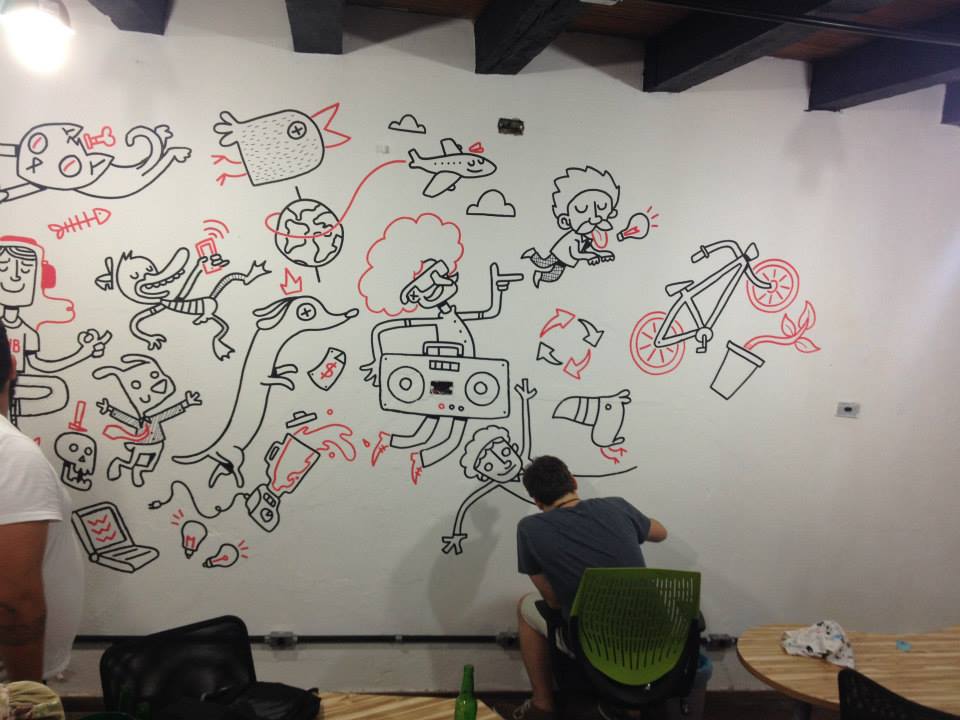 Location: Recife
Hours: 8 am – 8 pm Monday through Friday, Closed on weekends
I get it: as a remote worker, you need your space. You're not interested in being crammed in a cubicle 40 hours a week.

Well, if you want space, the Impact Hub in Recife is your savior. This coworking location has 4 floors including meeting rooms, an auditorium, and a lounge for relaxing.

Did I mention that there's shower facilities on site as well? I wasn't joking when I said that the Brazilians are hygienic – and at Impact Hub Recife, you can follow their example.
Single desk rates start at 80 Reals per day, and you essentially get one free day if you buy a week pass at 350 reals. If you pony up for a month pass at 1200 reals, you'll pay half the daily rate.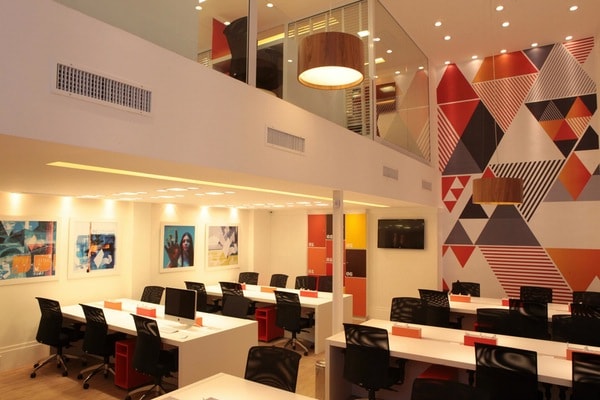 Location: Rio De Janeiro
Hours: 9 am – 9 pm Monday through Friday, Closed on weekends
When it comes to your workspace, ambience and design matter. Sometimes you prefer a minimalist space to clear your thinking, while at other times you want a bright and vibrant room that invigorates you.
If you want vibrance, WeCompany Coworking is your best bet. The design is bright and cheery without being overwhelming, giving WeCompany a fantastic energy that will flow into your next project.

Hell, just look at this video and tell me you're not interested in working here: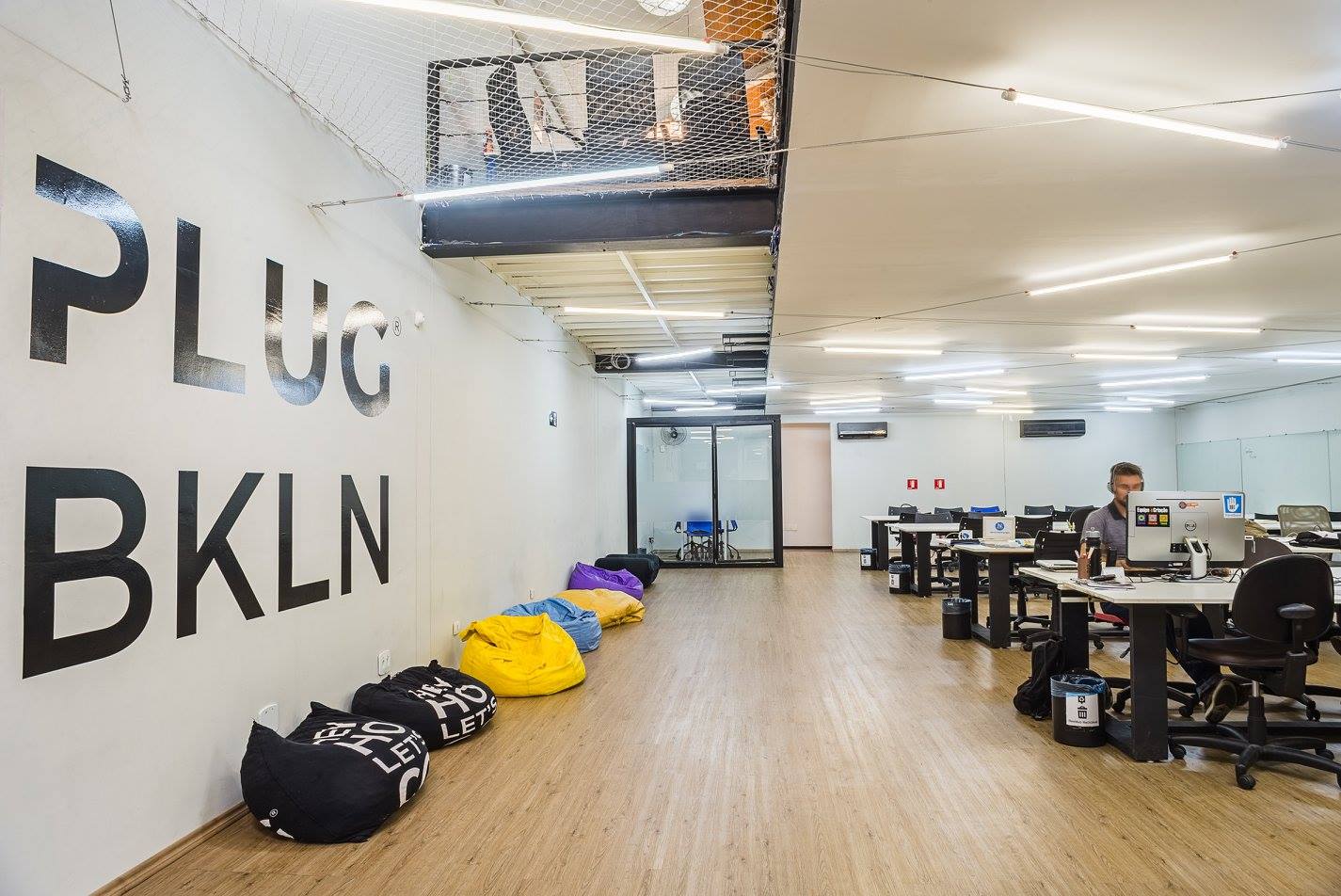 Location: Rio De Janeiro
Hours: 8 am – 10 pm Monday through Friday, 8 am – 6 pm Saturday, Closed on Sunday
So you've been in Brazil for a while. You're looking to settle down, maybe make Rio your home base.
In that case, you should check out Plug N' Work's Brooklin Paulista location.
Over 26 companies in Rio have made this location their long term office space. This means you have a rich community you can plug into once people see you'll be in town for more than a few days.
And don't assume that Plug N' Work is all work and no play – this coworking space feels like it would be right at home in Brooklyn NYC, with a trendy warehouse turned workspace vibe.
Here's a short video that will give you a better idea of what plugging into this co-working space feels like: