Businesses across the world are currently engaging in the largest remote work experiment to date. Over the last few weeks, entrepreneurs and business owners have been forced to reassess the way they carry out their everyday operations, and many have realized the massive opportunity that virtual solutions present.
No matter if your team is working remotely for the first time or your business has been remote from the start, virtual offices allow business owners to access the same services offered by a traditional, physical office space via the internet. This not only enables companies to take advantage of key functions like phone and delivery services, but it also presents the opportunity to establish a business address in a prime location at minimal cost.
For instance, you can choose to have your virtual office location here: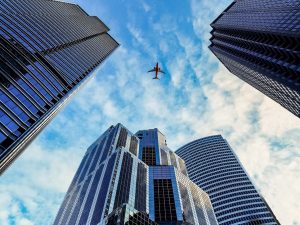 While you're really working from home here: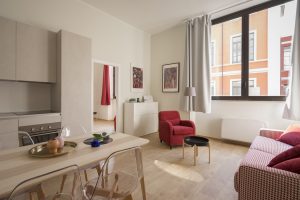 This way, businesses can utilize virtual offices for all of the services that typical offices provide — just without the additional overhead of leasing a physical space or employing administrative staff. As a consequence, remote companies are able to be more cost-effective in their operations while maintaining overall efficiency.
So what exactly is a virtual office?
According to Investopedia, a virtual office "is a company that operates as one unit and has a physical mailing address, but does not exist in one specific location." First founded in 1994, these online offices are particularly appealing for startups and companies looking to save on the maintenance and upkeep costs that come with traditional office spaces. Ranging in price from $50 USD to $200 USD per month, virtual offices are a much more manageable and economical option for businesses that are just starting out.
Moreover, virtual offices are a great way for small-to-medium sized enterprises (SMEs) to appear larger than they actually are by offering services like a desirable mailing address, in-house receptionist, and video conferencing. This can effectively strengthen a business' reputation, especially if the selected address is in a prestigious location that the company might not otherwise be able to afford.
Already, there are a number of top virtual office providers that can help businesses establish their credibility and carry out professional services. These providers extend a wide range of features, which can greatly benefit small teams with limited manpower and resources. For example, having a trained receptionist answer company calls and handle scheduling is one of the most popular services offered by virtual offices that creates an aura of prestige for SMEs.
Key components of virtual offices
One of the undeniable advantages of virtual offices is the flexibility they provide businesses that have changing needs. For instance, a startup with a five-person staff may only need a month-by-month mailing address, whereas a larger, more substantial SME might need mail forwarding and on-demand access to meeting rooms.
Generally speaking, most virtual office plans offer the following features:
Affordable, oftentimes monthly pricing with no hard contracts

Recognized mailing address in hundreds of locations worldwide

Access to fully-equipped coworking spaces and meeting rooms

Mail forwarding services, including scanning and emailing services

Live receptionist or virtual phone services

Optional, add-on services
In most cases, virtual office providers give businesses the choice between these features, designing their own all-inclusive or selective plans that align with their needs. As their needs grow, business owners can add on various services to accommodate their size and development.
Add-on services such as product shipping, document shredding, training rooms, and online networking are some examples of supplemental features offered by many virtual office providers, which can be extremely useful for ecommerce companies and new startups. Having so many options at your fingertips is highly beneficial for new businesses, allowing you to choose which services are right for your business and only pay for the ones that you need.

How virtual offices benefit coworking operators
For coworking operators, virtual offices are an effective business strategy to not only draw in new members, but to make the most of a space's professional services. By signing onto a virtual plan, entrepreneurs can oftentimes choose between the operator's various office spaces and gain access to meeting rooms, conference rooms, and hot desks whenever — and wherever — they're needed.
What this means for coworking spaces is that their amenities are utilized not just by daily members, but by a wide range of business professionals who can create new opportunities for the space. For example, a web designer with a virtual office plan might hold a meeting with a client at a coworking space, and the client ends up liking the space so much that they decide to book their own memberships or use the meeting rooms for their own projects.
It's also a great way for coworking operators to generate greater revenue without actually filling any additional desks or private offices in a space. Operators can thus increase their number of members by offering virtual office plans without gaining any new physical workers. By offering the option of using the space's meeting rooms and service features, operators can satisfy their virtual office members and simultaneously create new opportunities for up-sells and additional income streams.
Advantages of virtual offices for users
For many professionals, virtual offices provide the best of both worlds. Virtual office users are able to use their selected office space and all of the amenities that come with it whenever they want without being tethered to it.
With the rise of remote work and telecommuting, sometimes working from a home office lacks that feeling of legitimacy, and clients or customers can't as readily send you mail or visit your place of business. Virtual offices, however, allow professionals to get rid of their overpriced office lease and still utilize as much — or as little — of the virtual office provider's workspaces.
Some of the key advantages of virtual offices for users include:
Saves time on commuting

Saves money on secondary expenses, such as transportation costs, professional attire, and leases/rent

Reduces employee stress by providing more flexibility

Allows more employees to work, as workspace is not a limiting factor

Provides support for scaling
Additionally, virtual offices are the more eco-friendly choice — a value that is increasingly important to business owners. Virtual offices eliminate many of the factors of traditional offices that are detrimental to the environment, such as office waste, long-term energy usage, and pollution from commuting.
Final thoughts: why virtual offices are here to stay
As you consider whether virtual offices are the right choice for your business, it's important to ask yourself what you need most out of the provider's services. If you need access to event space or meeting rooms to entertain your clients once a month, or you're spending too much time answering phone enquiries and need support, virtual offices will prove to be a great option.
Moreover, virtual offices are the best way to appear more prestigious and established, which can be essential when your business is just starting out and you're looking to create a solid professional reputation among your clients, colleagues, and customers. As more people than ever begin working from home, virtual offices offer just the right amount of flexible services needed to optimize businesses and help them scale.