In response to the government-ordered lockdowns throughout the United States, Texas-based coworking operator WorkSuites decided to transition their business operations for the time being.
Since social distancing measures have undercut the foundation of the coworking industry and jeopardized many jobs, WorkSuites wanted to find a new way to keep their staff members employed and simultaneously invest in the Dallas-Fort Worth area's health and well-being. In addition to operating their spaces where possible, the WorkSuites team is now working to help small business owners apply for loans under the U.S. administration's new Coronavirus Aid, Relief, and Economic Security (CARES) Act.
Coworker caught up with Flip Howard, Principal at WorkSuites, to learn a little more about this community-focused initiative, which has already proven to be extremely helpful and beneficial for WorkSuites' members.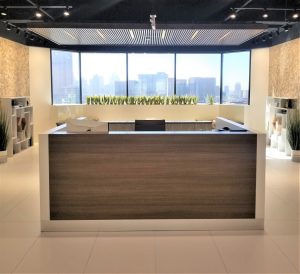 1) How did the idea for this initiative come about?
We decided to launch this because some of the WorkSuites employees are not able to currently carry out their usual tasks and assignments. So, I decided to convert 10 employees into full-time CARES Act consultants.
2) Why did the WorkSuites team decide to help small businesses in this way?
This program has been beneficial for everyone involved. It's providing our employees with meaningful work, it's adding value to our clients, and it's helping WorkSuites. The more clients we help, the more likely they are to stay in business and remain a client of ours after the pandemic settles down.
3) What is the CARES Act, exactly?
The CARES Act, which includes a Payroll Protection Program, is an emergency relief fund for businesses.
Every business in the U.S. with less than 500 employees qualifies for the CARES Act and should be getting some assistance from the government. The idea is to keep companies from laying off employees and help them stay afloat during the crisis. Under the CARES Act, businesses are eligible to qualify for 2.5 times the company payroll monthly average for the last 12 months. Independent contractors, self-employed professionals, sole proprietors, and SMEs can all apply to the program.
4) What is the WorkSuites team specifically doing to help businesses apply for the CARES Act loan?
Our consultants are reaching out to every single client WorkSuites has to ask if they need assistance applying to it. Currently, we are working with over 200 clients, assisting them with filling out all of the necessary paperwork. Some companies just have a couple of questions that can be answered within a few minutes, while others need more of an involved approach as they fill out the application.
5) How has the outbreak of COVID-19 impacted WorkSuites?
Our company has been around for 20 years — through the Great Recession of 2008-09, the dot-com bubble burst, and even September 11, 2001. But none of those things have impacted us nearly as greatly as the current shutdown. Hundreds of cancellations and almost zero new sales make the situation difficult for us, to say the least, but it also shows the impact on the small businesses that we serve.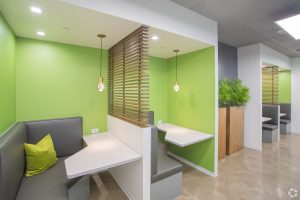 6) What changes has your space initiated to support your members during the pandemic?
In addition to common sense sanitation and social-distancing measures at the physical locations for those essential businesses still using the space, we have undertaken several key initiatives to provide value to our clients while they are working from home. Probably our most popular service was the consulting provided by our full-time CARES Act consultants.
Also, our staff is answering and screening business calls for clients, scanning and forwarding U.S. mail to them, providing remote IT services, concierge services, and administrative services such as setting up Zoom meetings with their clients.
7) Why is it important for coworking spaces to step up to the plate in trying times like these?
We have always said we provide much more than just office space, and now is the time to prove it.
8) Do you think the coworking industry will be positively or negatively affected by the pandemic in the long term?
I think everyone believes that in the long term, the current situation will accelerate the corporate adoption of remote work, including coworking. The key benefit of our industry has always been the flexibility, and after all of this, there will be more demand for flexibility than ever.
However, there are two problems that shared workspace providers will face. First, the recovery will not be quick, because many of the clients lost will never return. Second, for those spaces who signed leases at the top of the market and whose pricing model depends on ultra-high density, there may not be a way to turn a profit while customers are still concerned with social distancing. I predict you will see many businesses flock to traditional, executive-suite style private offices rather than tightly packed coworking spaces. Many new coworking spaces will have to find creative ways to compete.