Have you ever wondered why 2.2 million people worldwide choose to work from coworking spaces every day?
Coworking has become "the new normal" for remote professionals all across the globe and, in fact, this reality is nothing new. In countries ranging from Iceland to India, the global market for flexible workspace has continued to grow year over year–estimated today at an approximate $26 billion.
This is because the benefits of working in a coworking space outweigh those of the traditional office. Everyone from large-scale corporate teams to self-employed freelancers find coworking spaces useful. (Even major players like Uber, Tesla, and Spotify have used Coworker to locate coworking spaces!) 
What are the real benefits of coworking, anyway?
Coworking not only offers the opportunity to work in an innovative environment, but there are numerous other benefits of coworking that appeal to professionals in virtually every industry.
Next time you're coworking, look around you and you'll see lawyers, business owners, journalists, app developers, graphic designers, and even students making the most of this innovative style of work. Nearly every type of professional can reap the benefits of coworking, which is why the number of spaces continues to expand rapidly. In 2018 alone, the number of coworking spaces rose by 16 percent in the U.S. and by 36 percent elsewhere.
Some of the main advantages of coworking include flexibility and offering a better work-life balance. However, there are also many lesser-known benefits of coworking that may surprise you.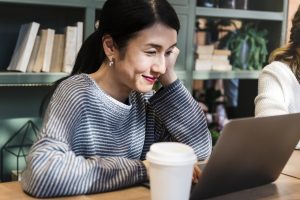 Lesser-known benefits of coworking spaces
If you've never been to a shared office, you may be shocked to learn that the benefits of coworking extend far beyond the flexibility of making your own hours. Before you sign that expensive office lease for hardly-any square footage, here are the top three lesser-known benefits of coworking for remote professionals.
1. Coworking sparks unexpected accountability 
Part of the beauty of having a remote job is making your own hours and working when you want to work. However, most remote professionals would agree that having a dedicated space where other people are working encourages their own productivity. Even though your fellow coworking space members aren't your real coworkers, their presence will — in a strange, subconscious way — hold you accountable to show up for work. Sometimes, knowing other people are expecting you at the space will propel you to actually go there, set up shop, and get down to business. 
2. Coworking inevitably leads to skill-sharing
Another benefit of coworking is the instant introduction to a spectrum of professionals with fascinating skills. While many remote workers share similar skill sets (like marketing or sales know-how), there is bound to be at least one person in every coworking space with a truly remarkable skill. Find that one woman who knows how to perfect the use of AI chatbots, and suddenly your website's customer service improves tenfold. Because coworking members are often ready and willing to share what they do, you'll gain instant access to skills you never knew your company needed. Inevitably, skill-sharing can enhance your ventures while also leading to new business opportunities where your skills are required, too.
3. Coworking perfectly blends the personal and professional
A final benefit of coworking spaces is the seamless consolidation of your personal and professional interests. In a traditional office, your boss may not be on board with nap breaks. At home, you may find it challenging not to take nap breaks all afternoon. Coworking spaces meet you in the middle, creating the perfect blend of a professional setting and working from home. As you cowork, you can enjoy things that bring you personal joy, like an endless stream of fresh coffee, a quick game of ping-pong, or a friendly chat about the podcast you really like. At the same time, you can hole up in a meeting room and take part in a conference call with your investors when duty calls. This blending of the personal and professional promotes that work-life balance that everyone seeks in a truly harmonious way.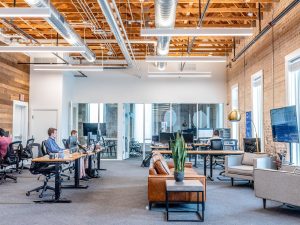 Final words on the benefits of coworking
Even if you've never set foot in a shared office, we'd argue that coworking really does benefit every type of worker. No matter when you work best, how you manage to be productive, or why you prefer a certain routine over another, coworking spaces allow you to construct whatever kind of work day you need to be successful in your job.
The benefits of coworking therefore far outweigh any drawbacks, holding you accountable to a routine that inspires you to share your skills and forge the perfect work-life balance.
Want to find out more on this topic? Read more about the benefits of coworking spaces with our previous post on the subject.