With the amount of coworking spaces rapidly expanding each year, it's difficult to stand out in any market nowadays. But standing out in Tokyo's market is even more challenging — especially as the demand for flexible office space in the world's most populous city continues to grow.
Coworking didn't always appeal to Japanese professionals, however. Because Japanese society doesn't hold freelancers and self-employed workers in high regard, it took several years for the concept of coworking to be seen in a positive light.
Nevertheless, Japan is now shifting toward a more flexible and innovative style of work, which has accelerated the growth of coworking in both Tokyo and other urban areas like Fukuoka and Osaka. Now, coworking in Japan has become a viable option for large corporate companies and freelancers alike, offering a wide range of spaces to choose from. (In Tokyo alone, there are 114 different coworking spaces listed on Coworker's database!)
So what does it take for a coworking space in Tokyo to stand out from the crowd? We spoke to the team at Blink Community to learn how the space has attracted such a dedicated community in Tokyo's competitive market since its founding in May of 2018.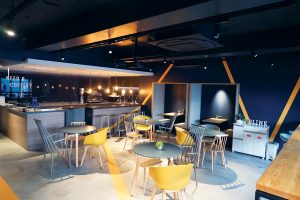 What makes Blink Community stand out from other shared offices in Tokyo?
Blink Community is a coworking space that boasts 45% of its members to be from foreign origin, which creates a unique, international environment in a relatively homogenous country like Japan. It is more common to hear English than Japanese being spoken at our space—something you certainly wouldn't find at other Japanese spaces.
In addition, we have a full-fledged cafe with a wide variety of beverages and food available every weekday. We offer a fantastic menu of authentic Brazilian food for members in need of a little energy boost at lunch.
Furthermore, our coworking space was designed by a professional Italian designer, with the hope of bringing people together in appropriate spaces that encourage both comfort and work. Not to mention, we also have a relaxation room with bean bags and a roof terrace with a great view of Roppongi.
Lastly, the sheer number and variety of events held at our space are certainly something beyond the norm. Blink really focuses on creating a place where everyone can feel happy to come back, hence creating a sense of community. Our events and lunch parties accomplishes this by bringing people together from completely different industries who wish to meet and grow their professional networks.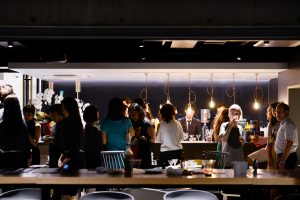 Why are the member events at Blink so important to the space's culture?
Every week, we hold many different kinds of events at Blink in all different languages — some that we organize and others organized by our partner organizations or third-party entities. The content varies from simple presentations to exploring various business techniques in the Japanese market. One of our partners is a group called Social Innovation Japan, and their events at Blink always garner a lot of attention from our members.
We highly value member events at Blink, as our culture is built upon the community between our members and our team — to the point where we communicate in a casual manner without the formality of typical customer-and-staff relations. To build this kind of atmosphere, the events that are specifically held for our tenants play a key role, especially our monthly lunch, Halloween, and Christmas parties, among many others. Through these events, many businesses from various industries come together under one roof to connect, and there are many possibilities for new business partnerships and other professionals opportunities that are spawned by these gatherings.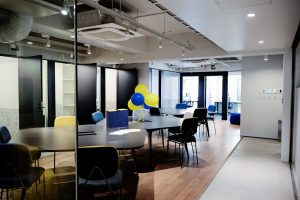 What other kinds of events are held at Blink?
Since Blink's founding, we've held countless events that speak to many different industries. Some of the events are organized and held entirely by our partners, like Social Innovation Japan, and others we plan on our own. Here are some of our top events with a short explanation of what each event encompasses:
SDGs Pitch Night by Social Innovation Japan: A pitch event for different startups that are focusing on SDGs (Sustainable Development Goals), along with networking time after the many pitches. Always filling the venue with 50-60 people, it is one of the most popular events at our space.
Business Strategies Seminar by JAM: This organization holds many seminar-style events where they teach different marketing and sales strategies pertaining to the Japanese market. They invite professionals from various business sectors to share their knowledge. 
Seasonal Events by Blink: We hold seasonal events such as Christmas and Halloween parties, where we celebrate a popular holiday along with our members, offering free food and drinks to bring the community together.
Concert by DailyWeeklyMagazine: Yes, you heard right! We even had a concert held here one weekend with a professional violinist and guitarist.
BlinKonnect by Blink: This is actually a community organized by one of Blink's space operators that focuses on the youth and student community who are wanting to thrive, learn, and enjoy monthly events at the space. One particularly successful BlinKonnect event that was held in the past was a career advice session by team members from Google and Tinder Japan.
Coding Workshops by Code Chrysalis: Coding classes are offered by a programming school called Code Chrysalis, teaching high-quality coding lessons to aspiring programmers of the future.
Onigiri Tech Meetup "OniRobot" by Panasonic: This was a special event where our members could try onigiris made by an innovative robot from Panasonic.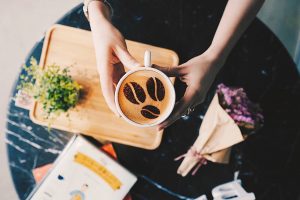 How did you space establish some of your key partnerships, like with Social Innovation Japan?
We were able to partner with Social Innovation Japan through a mutual third-party entity that recommended our space to them. This partnership is very important, as we truly believe in the good for the world, and their mission certainly highlights that. Their international community is full of diversity, which aligns well with our environment and atmosphere and allows for the execution of successful events every month. Social Innovation Japan is a non-profit organization that highlights 'Sustainable Development Goals' (SDG) and gathers people together who are interested in this topic. At Blink, they do Pitch Nights for companies that uphold SDG in their company values, offering a great opportunity for networking between attendees and the various founders.
What has been your team's favorite event that you've organized?
Honestly, all of our events give Blink that additional energy and boost which makes the connections stronger between all our members. With that said, the events that always leave a great impression would be the ones held by the Social innovation Japan team, as their SDG events are always full of energy, diversity, and great vibes that align with our vision as well. The organizers are truly kind, caring people, who are always ready to make the evening a special one for everyone involved.
________________________________________________
Blink Community offers a great example of how member events can strengthen a coworking community beyond what the space's founders ever thought possible. What does your coworking space do to stand out in the increasingly competitive shared office market? Comment your best event ideas below!