Respectful and productive relationships between employees and their bosses is one of the most important factors that enable companies to succeed. However, employees and bosses may have slightly different goals and motivations, so there's no surprise that building good relationships often turns out to be a difficult task. The boss' main priority is to make sure that their employees work hard and share the company's vision, while employees might look for some additional support and guidance.
The employees' performance directly impacts the manager, while the manager can help employees with their career growth. According to research by Gallup, managers are responsible for at least a 70% difference in employee engagement. Building good relationships is beneficial for both the boss and employees because these people often spend a lot of time together. When people sit in the office all day, they also get more opportunities to get to know each other.
However, is it possible to develop a strong relationship with your boss if you're working remotely?
When you don't spend much time with your boss face-to-face, there is always a chance of misinterpretation, miscommunication, or unfulfilled expectations. You cannot see your boss' facial expressions and you cannot read their body language. Since remote workers are not present in the office they can't show that they are actually working at any given moment.
With these tips, you can find the right approach that works best for you and build a strong relationship with your boss.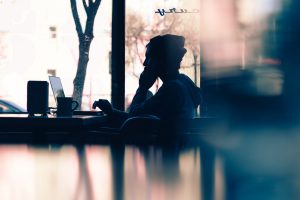 Figure Out What They Like or Dislike
This is probably the most important thing you should do in establishing a great relationship with your off-site boss. You must do your best to not only fulfill but exceed your boss' expectations, and the best way to do it is to ask the right questions. We recommend that you contact your boss and clarify any important issues upfront.
For example, some managers prefer to receive questions and feedback immediately to have more control over the situation in the workplace. Other managers, however, prefer to get all the feedback and questions in one phone conversation or email. You should also ask your boss about the best time of the day when they are ready to talk to you. Besides, some people prefer reports in chronological order, while others like reports sorted by priority — you should know what works best for your boss and for you.
Reach Out Often and Consistently
The best way to ensure clear communication is to make it regular. It's recommended that you consistently provide updates and reports so that your boss can monitor your workload. If you work remotely, some managers might think that you don't put enough effort into the project, so your goal is to present yourself as a reliable and responsible employee. After all, your boss most likely works on several tasks at once, so it's important to make sure that they know what you're working on without needing to check-in with you all the time.
It's recommended that you share detailed reports on your progress, whether it be a weekly summary or a daily report. Every manager will appreciate regular reports, so they don't need to constantly worry about your progress.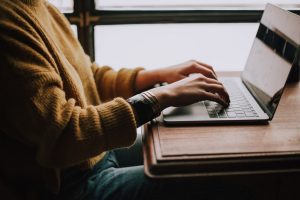 Engage in Small Talk for a Big Impact
Business is important, but relationships shouldn't be all about business. If you really want to develop a good relationship with your boss, you should get to know them personally. When you're an office worker, you can talk to your boss over lunch or grab a coffee in the afternoon and discuss something unrelated to your job. However, if you're a remote employee, this task becomes more difficult.
When working remotely, you can add a personal touch to your reports and requests. For example, you can start your message or email with some simple phrases about the weather or the way you've spent your weekend. Ask your boss about the weather in their town or talk about hobbies. The main thing is not to get too personal.
Another great way to establish effective communication is by using video chats. You may ask for regular one-on-one video meetings, have coffee together and catch up on life at the beginning of the conversation.
Let Them Know What You're Working On
Not only should you share reports on your progress, but you should also make sure that your boss knows about any challenges that you're experiencing now. Your supervisor must be informed because otherwise, they won't be able to provide timely help or useful advice. No matter whether things are going perfectly or not, your supervisor must know what happens. This way, you will quickly develop mutual trust.
You don't want to surprise your boss with unexpected obstacles that prevent you from completing your tasks successfully. Besides, most employees don't like micromanagement. If you ensure timely and honest communication, your boss won't need to micromanage you so this approach is beneficial for both of you.
Be Open to Feedback (and Don't Take It Personally)
Not only should you be ready to accept criticism, but you should also come forward and ask for feedback. Given that you don't meet your boss face-to-face, it's especially important to establish effective communication and to make sure that your boss is happy with the outcome of your work. Without feedback, you won't know what your manager thinks about you as an employee, which is bad for you.
You need to stay informed, clearly understanding what are your chances for a promotion or raise. Obviously, feedback from your boss will help you understand whether you're going to keep your job at all, or whether you should expect to get more responsibilities anytime soon.
Don't wait for your annual or six-month appraisal to talk to your boss and to get their feedback. However, don't think that your work isn't valued if your boss cannot dedicate enough time to talk about your progress. We also recommend that you don't take feedback too personally. Even though you should get to know your manager personally, you should keep in mind that your relationship with them is professional. Therefore, don't think of feedback as something aimed at you and don't be aggressively defensive.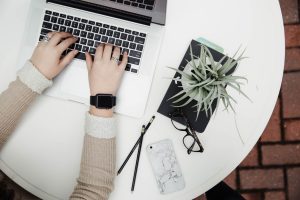 Wrapping Up
Relationships between managers and employees are crucial for the success of any organization. When you work remotely, you cannot meet your boss in person every day. Therefore, establishing a good relationship becomes a difficult task.
Fortunately, you can always send an email or message and talk to your boss. Moreover, you can contact your boss via video chat. The main thing is to make sure that your boss stays up to date about your progress and knows exactly what you're working on.
Your communication with your boss shouldn't always be about business. You can get to know your boss as a person by engaging in small talk from time to time. You should also make sure that you receive timely feedback to make sure that your efforts align with their goals and vision. Make sure to contact your boss regularly and don't hesitate to ask any questions.
Your boss is a person who has a strong influence on your professional life. If you want to get a raise or promotion, you should not only do your job well but also take a proactive approach. We recommend that you establish effective communication with your boss as early as possible to avoid any misunderstandings in the future.