One of the things I miss most about working with a team in an office is my friendships with colleagues. As part of a startup in San Francisco, I had a built-in community.
While working remotely, it's up to you to find and create your tribe. If you travel often like me, it's even harder to create meaningful connections. It's not impossible – but it takes a bit more work and thought.
Here are seven ways I've been able to curate my tribe:
1) Get clear about your ideal tribe
Be intentional about the types of people you want to meet. Ask yourself:
What are their values?

What activities do they enjoy?

What do their habits and routines look like?

What do they like to talk about?

Any deal-breakers?
You'll be surprised how this exercise can help steer you toward the best communities for you. Where do these people hang out? Is it startup events, a coworking space, running club, yoga class, or local bar?
Are you spending time with people who support and inspire you, or do you feel a bit detached? As remote workers, we have to redefine what it means to belong. Your people are out there. You don't have to settle just because it's comfortable or convenient.
2) Choose your coworking space wisely
Each coworking space has its unique vibe, and not every place will be a great fit. Before arriving, read the reviews, check out their Facebook or website for events, and skim their blog. Some coworking spaces offer a free day pass. If not, email them and ask! I look for productive spaces with lots of natural light, an active community, and interesting events for socializing and learning.
3) Leverage the power of warm introductions
Ask your friends if they know anyone they think you should meet in your next destination. Through warm introductions by friends in Silicon Valley, I've been able to meet great people who feel a bit closer because we have mutual friends. This opened many doors for me in Tel Aviv, from being invited to a housewarming party to spending the weekend in a Jewish Kibbutz with a group of awesome mutual friends.
4) Attract your community by hosting events
While you probably attend events interest you, challenge yourself to host your own event. Ask your coworking space if you can host a workshop or help organize a talk. Plan a dinner at a restaurant and invite the amazing people you've met – and ask them to bring someone they think would be a fit. This is a great way to quickly expand your circle and connect people you think would get along.
If you can't find your ideal community, then bring your community to you. See what happens when you try to create community.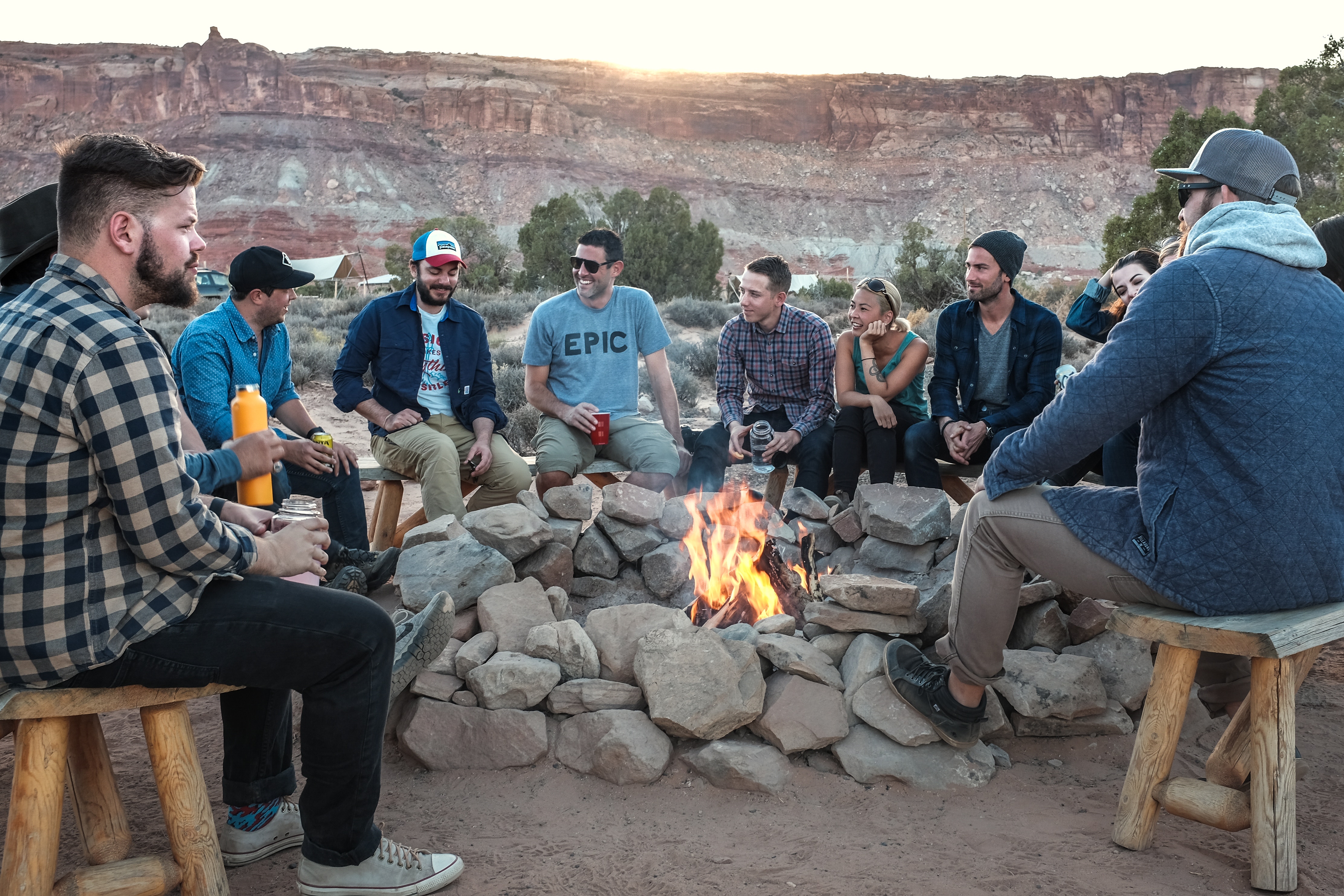 5) Share a passion project with the world
A passion project that comes straight from your heart has the power of pulling your tribe to you. People who are inspired by your work will reach out to you because it resonates. And it gives the people you just met a more intimate glimpse of what makes you tick.
My blog is the most naked expression of my heart. Strangers have reached out to me to say my writing has inspired them or made them cry. It has helped me strengthen relationships with friends who reach out often with support and feedback.
What is it that makes you tick? Is it art, writing, design, creating new products, or helping others? Don't be afraid to share it.
6) Don't underestimate digital connections
Now that I don't have a home base, I find myself more open to making digital connections. The world feels a bit smaller. I've reached out to tons of strangers through social media and email. You don't need a big reason to reach out. I've contacted people because I felt inspired by a blog post they published or because they're also a freelancer who's figuring out the ropes like me. There are lots of active Facebook groups for remote workers that you can join, too.
I connected with a Swiss digital nomad on Twitter, just because he built some awesome products and seemed cool. Turns out, he'll be in Japan and Cape Town the same time I am – and he invited me to a WordPress conference in Tokyo next month.  
7) Connect deeply with the right people
Whether you're traveling from place to place or making one city your home for a while, life is short. Be open. Let yourself be vulnerable. Be hungry for meaningful connections.
Cherish and strengthen those connections, simply by being a kind human. Give advice, hold space for others when they need support, and share your own struggles.  
Spend more time with the people who inspire and energize you. If you don't click with someone, send love and warmth their way and move on.
What are some ways you've found your tribe while working remotely?
About the Author
Ashmi Pathela is the creator of Covival, a blog on finding fulfillment in work, life, and community. She covers topics like remote careers, the future of work, and travel. After working at Facebook and a few startups in San Francisco, she left her job to consult startups while traveling around the world. Find her on her blog, Twitter, and Instagram.