The coronavirus pandemic has changed the future of work entirely. Before, it was typical for remote workers to venture to their local coworking space and occupy the last empty seat for the day. Now, seating must be spaced out and communal work is less appealing, especially in places where the virus is not yet under control.
At Coworker, we've been inspired by our network of spaces, who have come up with thousands of creative ways to safely accommodate their members so that health is prioritized. Over the past few months, coworking spaces all over the world have shifted to new business models, readjusted their layouts, and adopted sanitation practices to support the health of their members.
After months of closures and lockdowns, many spaces are finally getting back to coworking and have welcomed members back into their offices. Although things might look a bit different, the essence of coworking remains the same — offering a flexible, remote solution that allows workers to connect, collaborate, and thrive.
To celebrate all of the positive adaptations that coworking operators have implemented, Coworker put together a series on Instagram called the #SafetySeries. From Pakistan to Portugal, the series partnered with coworking spaces across the globe to highlight the many changes they've made for the health and safety of their members.
Here are some of the new protocols that spaces who participated in our #SafetySeries have adopted for better health and safety.
(And to all of the other spaces in our network making changes like these, we commend you!)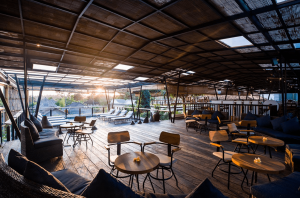 "In all of our Outpost locations in Bali, we have re-arranged our spaces so that every table is spaced 1.5 meters apart. This means that any member coming into our coworking space will have an individual desk where they can comfortably work from. The feedback has been very positive so far, and not only is this measure safe due to COVID-19, it makes our members happy and more productive."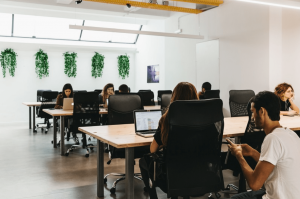 "The Resvés community has always believed in collaborative partnerships, and this time is no different. Resvés is committed to reducing risk of exposure and maintaining a healthy environment but we can't do it alone. We are relying on the thoughtfulness of every individual to embrace physical distancing and follow the guidelines in place. Each of us will share responsibility to create a safe space for the whole community. We call it We Prevent, You Minimize! Some of these measures include: limiting occupancy to 50% of total seating capacity, requiring of the use of masks when sharing the kitchen with other coworkers, and keeping the door open as much as possible to allow the air to circulate and to minimize touchpoints."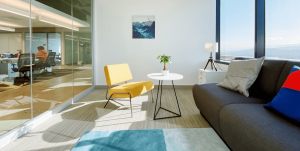 "According to the CDC, one of the best practices we can do to contain the spread of the virus is to employ social distancing (6 feet rule). We have removed extra chairs in our office and conference rooms to allow members to more easily keep a safe distance from one another. Dividers have been installed between dedicated desks and other necessary areas. Open private offices have also been converted into private areas for phone or video calls."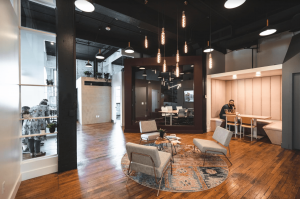 "We feel the best change we've made for our members is the simple act of placing locally-made hand sanitizer at each and every table in the space. We've tried to take advantage of every opportunity to support local businesses in these trying times, so we utilized Dry Fly Distilling's 'Spokanitizer.' This is a seemingly small gesture in the scope of all we've done to keep the space safe and clean, but our members have been super appreciative."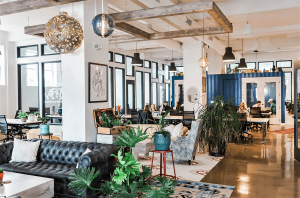 "One of the best practices that we are employing at Limelight is optimizing our seating to reflect adequate spacing on the open floor (with 12 hand sanitizing stations throughout!) and being generous to allow members' use of available conference rooms and private offices. We also inform members of the average number of people using Limelight on a daily basis to reassure them that there is plenty of room and it's safe to return."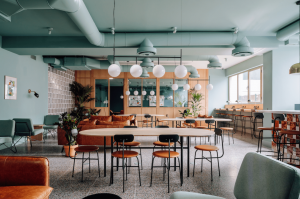 "WOOD is a coworking space with a focus on wellness. To make sure that our members were able to continue their yoga practice, we are holding classes online and invited everyone to join the classes to enlarge our community. We also added meditation classes to the schedule that have been a huge success for all involved, and we're continuing the rest of our regular events for members online, like the weekly happy hour. Since reopening, we created exciting outside events (yay! summer is here), like our newly founded 'WOOD Wine Club.' Our community can still gather safely, of course up to a certain number — in Portugal, gatherings of 10 people are allowed."
________________________________________________________
What other changes have you seen coworking spaces make to improve the health and well-being of their members in a post-coronavirus environment? Comment below — we want to hear from you!