Remote working conditions have always had a reputation of being the future of work. But now that 2020 has brought the home office into the present, what will come next? More people than ever have had the chance to see that remote work can work for them, and now there is an opportunity for coworking spaces to do the same. 
We all have access to the right infrastructure and are already very familiar with online communities, from LinkedIn through to message boards and forums. By blending the benefits of working online with the coworking world, we're now beginning to see the rise of brand new virtual communities and virtual coworking space. 
What defines a coworking space?
Let's take a step back and look at the concept of what a coworking space has to offer. Remote workers, freelancers, and other professionals who have flexible conditions can rent space within a coworking office. Here, they can make use of their facilities and work with other like-minded individuals. 
It really has a different atmosphere when compared to working at home or in a normal office. When we look at their recent popularity, the number of coworking spaces worldwide is projected to reach almost 20,000 this year and cross over 40,000 by 2024, according to a recent study by CoworkingResources. It really has become an incredibly popular way for people to work when given the freedom to.
Unfortunately for many coworkers, the rise in popularity of these locations has meant that many have lost their original feeling and vibe. Innovation, their networking effect, and their disruptive nature have all begun to reduce as more large coworking spaces open and big corporations begin to take up their desks for their own workers. 
It's not uncommon for companies to subsidize these spots and to even locate whole teams into a coworking office, turning it simply into an extension of their main office. As we all become more digital in the ways we work and less dependent on physical spaces, so too must the traditional coworking space.
What exactly is virtual coworking?
By adding more online options to the coworking model, we get a modern solution that combines the benefits of remote work and working with other like-minded individuals. Virtual coworking spaces can incorporate the traditional benefits and perks of a physical coworking office in a way that is more suited to remote workers. 
With this concept, we can provide the freedom to experience a coworking space from a location and time of your choice. With the use of online digital tools, a virtual community can help bring back the original feeling of the typical coworking space and provide many more additional benefits. A hybrid model is even possible, where the virtual coworking space is simply an extension of the physical office and is seen as an added perk.
Virtual coworking doesn't have to replace traditional coworking spaces
With the recent introduction of online coworking spaces, physical locations can also take advantage of the benefits of going online too. We already work in an age where online communities provide just as much value and worth as physical networks. It only makes sense then for regular coworking spaces to facilitate new online spaces that can provide additional support for when their customers can't or don't want to come into the office. 
Apart from providing an additional revenue stream, an online coworking space can bring even more perks for those who want the coworking experience without having to set foot outside their home office. The amount of activities, events, and networking opportunities is almost endless when we bring everything into the digital world. The community doesn't have to stop at the front door of a coworking space, but can be brought anywhere where there's an internet connection and room to work.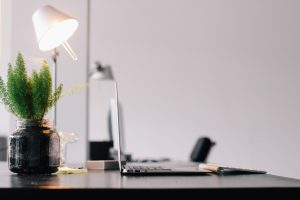 The benefits are much greater than just a building alone
If we take a look at the benefits quickly of running online activities for your coworking community, it's easy to see how it can extend the experience outside of the office space. For example:
— It's a great way to keep in touch and still be able to bounce ideas off and socialize with other members of the coworking space. This can all be done without having to actively create new contacts or make the effort to get contact details from your fellow coworkers.
— For a coworking space running an online community simultaneously, you gain an important new source of revenue that has become ever more important with the recent quarantines and lockdowns that have taken place around the world. Gaining access to events and an online network can easily be monetized and added into your pricing scheme.
— The perks offered from a coworking space can now be extended and improved upon in a whole magnitude of different ways. External speakers can be invited for talks who don't need to physically come to the space and discussions take place online outside of working hours to give just a few examples.
Online coworking activities provide more opportunities
So, if you've already started thinking about taking your coworking experience online, what exactly can you offer as new online activities to extend your benefits? We've got some great tried and tested exercises, activities, and ideas for any budding virtual coworking space to start running themselves:
Virtual coworking space tour
Within your coworking community, people will be working from all sorts of different and interesting locations. To help people get to know each other better and find out more about their likes and interests, you can organize a virtual tour of everyone's office. There really is a lot you can learn about people from the space they use!
1. Start by finding a suitable time for a group of your coworking members to join a video conference call.
2. It's important that everyone makes sure that their webcam is working, so make sure you put this in the calendar invite too.
3. After joining the call, give a mini tour of where you're working that day and some info about the place you're in. Make sure to take some time for questions if anyone has any too.
4. After you've finished, allow the rest of the community to do the same and show off their cool locations and office setups.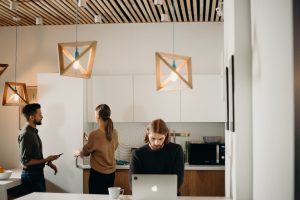 Coworking spaces of the future
For us at Remote-how, we all find the concept and idea of a virtual coworking space to be one of the most exciting new developments in the remote world. We noticed a need for a real online community that can provide the same type of support and opportunities that you can find with the physical coworking experience. 
For that reason, we created our own virtual coworking space for ambitious remote professionals. It truly combines everything we love about coworking with other people, but also goes further to really tailor the experience to those who like to work remotely. With facilitated deep work sessions, wellbeing and workout sessions, guest lectures, and even more offerings, the boundaries have been pushed as to what a virtual coworking space is. 
We're also making sure to pre-vet members too, meaning there are no empty profiles or annoying advertisers. Check it out, and maybe it will inspire you too open your own virtual coworking or at least start facilitating better virtual experiences for your members!