Lots of companies hire remote workers to complete certain tasks and projects, especially in niche areas like web design or tech development. 
As a business owner and manager, it's important to brush up on the best remote work tips sooner rather than later. Having this type of knowledge on hand will allow your business to adapt faster to ongoing challenges posed by the pandemic.
This means giving employees the option to work in the office or remotely. The same goes for talented people not living within the vicinity of your company headquarters—you get to hire the most competent employees for the job, from managers to customer service staff to tech specialists, regardless of their location.
At the same time, business owners need to talk about the perks and benefits your remote employees will have. Since remote employees are part of your organization, they deserve the same or similar benefits that your full-time staff enjoys.
Below are remote worker benefit ideas that should be part of your company's employment package in order to keep employees happy and dedicated to your organization.
Remote insurance plan
People work for your company not simply due to the goodness of their hearts. Ideally, they use their income to help secure their future and support their families and loved ones.
Providing them with a health insurance plan upon employment aligns with most peoples' professional goals. Offering insurance shows that your company cares for its employees by providing them with a safety net if something unfortunate happens in their lives.
However, offering a traditional insurance plan to remote workers isn't as simple. 
Since the insurance is dependent on the health care providers included in the plan, some of your remote workers may not have the same providers in their area. Or, even if they initially are, the remote employees may decide to relocate to a place without the providers offered in the plan.
A way around this is to offer remote insurance plans so that your teams have coverage in and outside of their respective home countries. This way, your full-time remote staff is taken care of regardless of where they are located.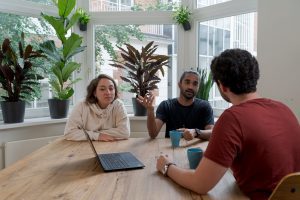 Employee workstation support
One of the challenges remote workers face is the technical difficulties involving their equipment and internet connectivity. Sometimes, the internet may just fail on them or their laptop could break in the middle of a work week.
While your employees didn't intend for these things to happen, their inability to work could result in missed deliverables and deadlines, which is not a good look to stakeholders and clients.
Before things like this happen, your company should have an internal support team to address these concerns. Think of it as a customer help desk, but the customers are the remote workers.
To do this, you must help employees set up remote workstations (from computer to software) as specified by your IT team.
The great thing about this setup is that it's easier for the IT team to troubleshoot the issues since all remote employees will use standard equipment. 
For example, if one of your employees has issues with your organization's office software, internet connection, or password, your IT support can quickly address those concerns. Similarly, if your company uses a specialized email marketing platform or accounting system, even if it's not the most common software, your help desk will be able to provide better help than a remote employee could typically find on their own, particularly if your help desk offers remote repair and maintenance via screen sharing.
While you may not think of it as a benefit, you want to supply your team members with all the software they need to do their jobs. Not only does this improve your company's security, it allows your employees to collaborate more effectively with their remote team members.
You'll want to be sure they have, at a minimum, office tools like Google Workspace or Office 365, and then depending on their specialty, additional dedicated programs. For example, bookkeepers will need accounting software, marketers will need design tools and a shared social media calendar, and salespeople will need some kind of CRM. 
Wellness and health benefits
As the people behind your operations, your employees should be at their very best every Monday morning. But as jobs get stressful at times, some workers can't help but let the pressure get to them.
In the spirit of fairness, just as much as you demand excellence from them, remote employees will also need all the help they can from you regarding their health and wellbeing.
You must first promote a healthy work-life balance in your organization. Assign them tasks they can complete but encourage them to do more to unlock their potential. 
Facilitating virtual meetings and get-togethers also brings in that much-needed connection that's missing among remote employees. While it's still not the same compared to face-to-face meetups, it still gives them the chance to learn more about each other.
And, if your remote team gets burned out after a challenging and fulfilling project, you can institute a restful duvet day. 
There's also the option to provide employees with unlimited personal time off (PTO) if they're not feeling well mentally and emotionally. Here, remote workers can take as much time off as they need to grieve a loss, deal with mental challenges, and ultimately de-stress.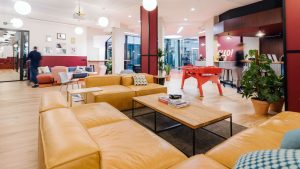 Professional growth opportunities
The last thing you want your employees to feel is a lack of professional growth. The goal of putting them in a position in your company is to capitalize on their skills to grow your business and help them grow with it.
If they are doing their job as intended, but the job isn't doing anything for them, you need to find ways to fix that. One method is to encourage all employees to embrace "continual improvement" – the process of looking for ways the company can manage its processes faster, better, and with less expense. Encouraging this initiative helps workers take a high degree of ownership and realize their potential within their roles. 
You can sign employees up for premium online courses relevant to their tasks at work. Sites like Skillshare offer various courses that allow your employees to take them on their own time and at a pace they're comfortable with. They also have team plans that give each employee a more personalized experience and better features to further their skills and knowledge.
Have you ever heard a coworker say, "I can't write?" Or maybe you've received an email from someone that was written like a text ("when u r @ Acme – can u load deck?")
This style of communication can be a career killer, especially if part of the job is writing professional emails to colleagues, clients, or vendors. Communication skills are important for every worker, and helping your team improve theirs will increase their pride, professionalism, and their potential.
You may think that by helping employees upskill, you increase the risk of them moving away from your company. 
On the contrary, giving them these opportunities lets you build more significant relationships with your remote team, thus making it more difficult for them to leave your organization.
From here, you can benefit from the newly acquired skills your employees learned from the courses and further help grow your company.
Conclusion
The benefits mentioned above are just some of the many ideas you can use to provide employees with the tools to succeed in their jobs. And offering these benefits to make your remote employees' tenure in your company worthwhile will pay dividends in the long run. 
You've shown that the needs and concerns of your employees are at the top of your list through the benefits you offer. So, you can expect employees to become much more loyal to your organization and stay with you instead of looking for other opportunities.