Developing cultural fit in today's current work environment is not easy. If a company is to transcend the challenges of the ongoing global pandemic and plans to return to previous performance highs, it must continue cultivating its values.
As such, a company's team members must naturally fit into the cultural compatibility in order for business operations to thrive in a remote environment.
What is a "culture fit," and why is it vital?
In its most basic form, cultural fit is when the beliefs, values, and behavior of an employee coincide with the beliefs, values, and behavior of their employer.
This is not about any technical issues, but rather about the psychological climate of the team. A person needs to be involved and understand that even if they are far from the group, this does not mean that there is no team.
At this stage, it is recommended to use employer of record services to help you hire and manage your employees. This is especially true for specialists who have just joined the team.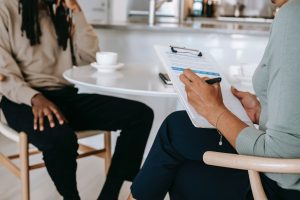 For new team members, how can companies ensure cultural fit?
The following is a list of ways to make sure every team member feels welcome, which will in turn motivate their performance as they work:
1. Be honest
When hiring an employee remotely, do not promise mountains of gold and do not hide the problems that have arisen on the company's way. Be honest with employees. Everyone will appreciate it. Create a separate chat in a corporate messenger where only news, important announcements, or FAQ's will be posted. An alternative way is to separate documents or pages on the internal portal, which will be constantly updated and kept in the field of view of employees.
2. Introduce activities
Introduce remote employees to the existing traditions or activities of the company on an ongoing basis. Even if you work remotely, this is not a reason to refuse them. You can regularly invite a speaker as a new tradition. Undoubtedly, the team has an equally excellent speaker capable of unveiling a specific topic in an unusual and exciting way. If you want to distract yourself, you don't have to take work questions as a basis. There are many formats: discussion club, brainstorms, themed nights, etc.
3. Set up challenges
Create contests for remote employees, so they quickly become imbued with their culture fit. This is an effective way to create the right mood and support the team. Ask a newbie to take a photo of their workplace. This can shake up the atmosphere in the company and cause a chain reaction from similar images of each employee. Having caught this wave, invite all your colleagues to participate in the general competition for a small prize. Having received a positive reaction, you need to decide to move in this direction: hold a small round once a week and monitor various challenges with a personal example.
4. Maintain communication
Understanding the structure of corporate culture will help develop the complete list of rules, norms, and laws by which employees will live and communicate within an organization. What else can significantly affect adaptation is general meetings. The easiest way for team members not to get discouraged is to fortify communication in a way that is not limited to formal frameworks. One idea is to introduce nightly or weekly joint movie or TV series screenings with discussions.
Final thoughts
A strong corporate culture is needed to solve internal problems, establish communication, and motivate employees to work effectively.
Remember that every company has its own unique model of corporate culture. Therefore, it is very important to keep this in mind when hiring a worker remotely, knowing that it is the job of the employer to ensure the new team member fits in properly with the established culture of the team.