Coworking is booming, and 2019 proved to be a challenging and interesting year for many spaces with lots of new trends and big players shaking up the industry. After all its ups and downs, all signs are pointing in one direction: community is the essence of (coworking) success.
In 2020, after five successful years in different countries across the region, such as Malaysia, Thailand, and India, CU Asia is back to where it was born — Bali — to host a community experience like no other. Together we'll dive deeper, go wider, think more critically, and act more urgently to create a brave new world of living, working, and learning differently.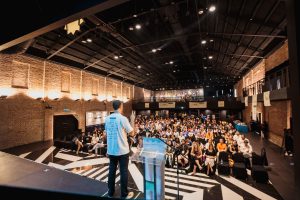 Join us for Asia's biggest Coworking Unconference, bringing together the region's best coworking space operators, workplace futurists, investors, tech folks, and researchers to shape and create the future of work together.
CU Asia is bringing to you inspirational and aspirational speakers, from disciplines and industries well beyond the coworking world to explore their ideas and innovations using a distinctive coworking lens.
Through interactive sessions, an unconference format, and hands-on workshops, participants are invited to co-create the experience — so you can trade more of your tools, talents, and ideas before, during, and after the event. With that, CU Asia is raising the bar on conference content to be more critical, robust, intelligent, and engaged. CU Asia is even going a step further this year by supporting a Coworking Manifesto that will offer the proceeds of the community and turn our powerful conversation into real-world action.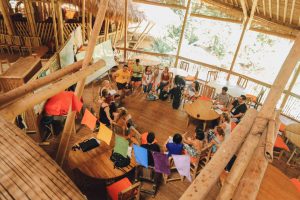 For three whole days, CU Asia provides a safe and inspiring space to share ideas, to collaborate, and to discuss anything coworking, coliving, co-learning, and co-giving related. With our 2020 theme being togetherness, we're focusing on the question, "What Can Coworking Do?" How can coworking make a positive impact on the world?
And besides all of that serious business, the unconference also offers plenty of fun community activities, an afterparty at the beach, and some cultural excursions to experience some more Bali magic.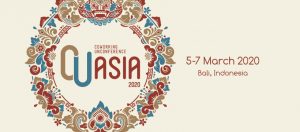 So what are you waiting for?
Get your ticket on www.cuasia.co and receive now 20% OFF with the "CU-COWORKER" discount code.