Meet Natascha Op de Hipt, a mindset and business coach who inspires her clients by building them up with unshakeable confidence. Originally from Germany, Natascha has a passion for helping budding, ambitious entrepreneurs who want to stand out, make an impact, and share their gifts with the world—just like she does every day. Read more about Natascha's journey, here!
How do you start off your day — a.k.a. what's your morning routine?
I start with 10 minutes of meditation, listing 10 things I'm grateful for, and journaling for 10 minutes.
Which book has shaped your life or changed the way you think the most?
I love the book You Are a Badass by Jen Sincero, as it helped me to understand how worthy every single one of us is and how much power our mindset has over our lives. Plus, it is written in a funny and entertaining way, which makes it so much fun to read or listen to.
I also love the book Dollars Flow to Me Easily by Richard Dotts. It is by far the best money mindset book I've read, as it breaks down manifestation and the law of attraction to the easiest and simplest points.
List 3 simple things in life that make you really happy:
– Coffee
– Quality time with my friends
– Breakthrough moments with my clients
What project are you currently working on?
I'm working on streamlining my business process of helping my clients in the most efficient way. My next project is going to be a group coaching program that will help new coaches sign up their first clients fast and make consistent $5K months.
How did you get your idea or concept for the business?
I get inspired by podcasts, books, and live events. I let those insights sink in and evolve. They often come back to me when I run, swim, journal, or meditate in ways that I can easily apply to my own business.
How do you advertise your business?
I use social media with my main focus on Facebook and Instagram to advertise my services. I create content for organic lead generation and paid advertisement with Facebook ads.
What is the most rewarding thing you've ever done in 2018?
Go full-time in my business and travel to Bali and Thailand on my own.
To what do you attribute your success?
I am never willing to give up. Also, I attribute my success to my mentors and coaches who helped me get where I am now.
What is your favourite coworking space and why?
I loved Outpost in Ubud. The staff was amazing, there are lots of working opportunities, small booths to have private sessions, evening events, and they had a pool. 🙂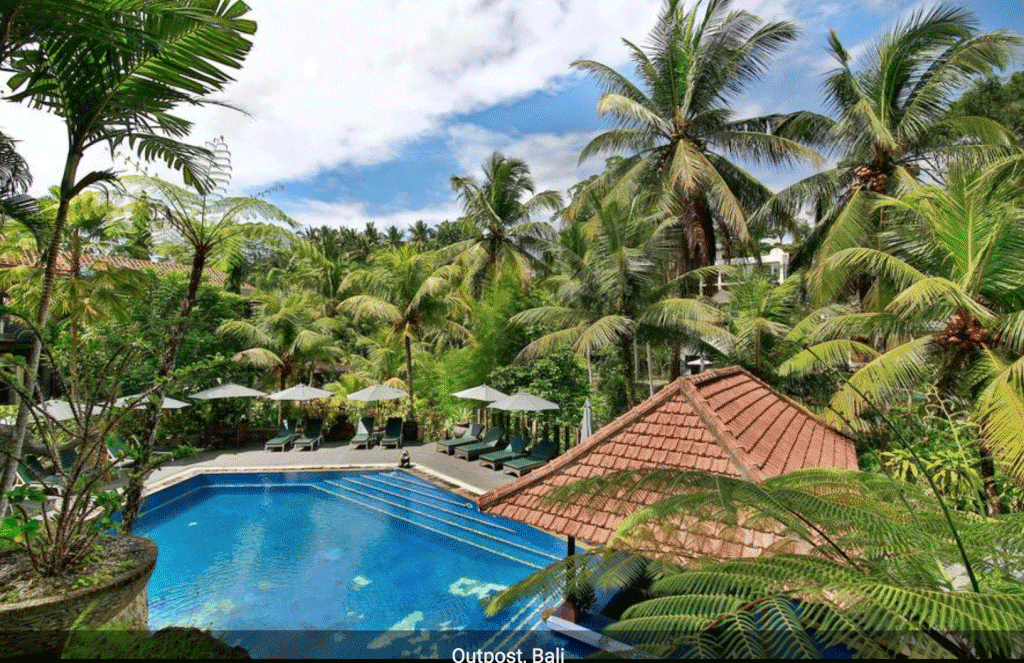 How have coworking spaces impacted your business?
They've increased my network and created great collaborations for meeting like-minded entrepreneurs for my business. It also allowed me to make new friends and have a sense of belonging to a community. This is so valuable, especially when traveling solo.
What are your 2019 goals? (Both personal and business.)
My personal goals for 2019 are:
– Spend more time with my friends
– Spend one month in Bali
– Learn surfing
– Run 400km by the end of this year
My business goals are:
-To hold six presentations internationally,
– Have 50 students reach $5k each month consistently
– Hit $250K in gross annual revenue
What are the podcasts you're listening to right now and why?
I love listening to James Wedmore's podcast "Mind Your Business," because of his in-depth knowledge about mindset. Success is 80% mindset and 20% mechanics, so it's important for me to keep my mindset positive and at a high state.
I also love Kathrin Zenkina's Podcast "Manifestation Babe" to inspire me to keep working on my money mindset.
What is one piece of important advice you would like to leave with our readers?
Whatever you want to achieve in your life or business, create an unshakeable belief in yourself, no matter what happens.
Believing in yourself destroys self-doubt, keeps you in a positive state, makes you take action, and allows you to never give up. Then success is inevitable.
I believe in you!
What is your go-to pump up song?
"We Found Love" by Rihanna