2020 has officially come to an end and with it, many new changes to the way people work. 
As the leading platform for finding and booking coworking spaces, we've had a busy year at Coworker driving our mission forward. Despite facing an unprecedented downturn at the height of coworking shutdowns in the spring, we are pleased to report that interest in flexible workspace returned to Jan. 2020 highs in October. 
At Coworker, we are proud to be a part of the remote work movement, especially as more teams turn to coworking for an agile and scalable solution. Even when up against seemingly insurmountable challenges, we are thankful for the opportunity to be part of the coworking story as the world's leading—and largest—global database.
Since we reached a number of exciting milestones this year, here's a recap of Coworker's top 10 highlights from 2020:

1. Surpassed 15,000 spaces in 172 countries
In 2020, we hit a major milestone of reaching and surpassing 15,000 coworking space listings on Coworker. At the time of writing, we have listings for over 15,000 spaces worldwide in 2,571 cities and 172 countries.
Despite the effects of COVID-19, Coworker expanded into 107 new cities during the height of pandemic closures (between April and October of this year). This hints at recovery in the coworking industry being underway as illustrated by our growing database in first-time cities. 
Moreover, reaching this major milestone of 15,000 spaces on Coworker means that we now have coverage of roughly 75% of all coworking spaces in the world, including both independent chains and major flex office providers. This year, we were excited to onboard a significant number of leading international operators such as Design Offices (Germany), VWorks (UK), and Arcc Spaces (Asia).
2. Launched the new Coworker site
In December, we overhauled the design and functionality of our website to provide a significant revamp for coworking spaces and users. The new website features an array of new features, including full end-to-end enterprise solutions which simplify the management of distributed teams through our easy-to-use team dashboard. 
The new website also features improved support with Coworker Concierge (see #4), making it easier than ever before to find your ideal workspace. Finally, the new site grants spaces greater visibility with our enhanced interface, competitive pricing engine, and updated plans. 
We envision our new website making the experience of finding and booking coworking spaces, as well as managing a remote workforce, more streamlined than ever before. Already, the new design is fueling greater satisfaction from our users that we will continue to augment and refine in years to come.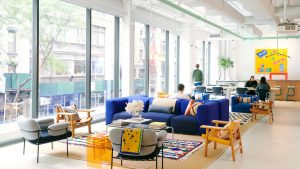 3. Helped over a million professionals find flexible workspace
This year, over a million individuals used our website (or app!) to find coworking spaces in their area. Although COVID-19 led to closures, temporary shutdowns, and new protocols for coworking operators all across the globe, both seasoned and first-time remote workers turned to Coworker for alternative options to working from home. 
In a survey we conducted in April of our user base, we discovered that 71.5% of remote workers were planning on returning to their coworking spaces just as soon as shutdowns lifted. Moreover, first-time remote workers were largely in support of trying out a coworking space, with 55% saying they will consider joining one in the near future.
We believe these numbers hint at a positive future for coworking, as more teams and remote employees continue to turn to flexible offices as a viable solution and second option to working from home. 
4. Introduced Coworker Concierge
In addition to offering the world's largest self-directed marketplace for finding coworking spaces, we introduced added support to our services this year with Coworker Concierge. Now, businesses of any size can utilize our concierge team to find their ideal workspace setup based on their preferred location, number of workers, membership type, duration, start date, and budget. 
After receiving these requirements, our concierge team will conduct due diligence research and source the perfect workspace, pulling on our expertise in global markets and delivering a white-glove experience at no additional cost. With Coworker Concierge, enterprises can rest assured that they are gaining access to the most ideal coworking options for their teams—without doing any of the legwork.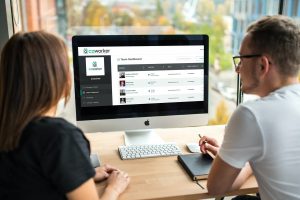 5. Established Global Pass team dashboard
In 2020, a growing number of corporate enterprises and SMBs turned to coworking spaces for flexible solutions as headquarters and offices were largely shut down. To meet this new demand, we decided to expand our Global Pass—the only truly global coworking pass—to include a new option for the management of teams.
The new Global Pass Team Dashboard allows employers to easily manage their distributed workforce through one intuitive platform. Employers can add their team members; assign them credits through Global Pass; export reports based on individual members and the spaces they've visited; purchase or transfer credits; and so much more. 
As the future of work goes remote, we envision Global Pass (available through the Coworker app) as the go-to solution for individuals and teams looking for flexible workspace on demand.
6. Introduced available meeting rooms
This year as the work-from-home movement took hold, companies turned to coworking spaces as a safe, local option for booking meetings. As a result, private meeting spaces skyrocketed in demand, making our new offering of available meeting rooms all the more fundamental. 
To help professionals locate available workspace as an alternative to working from home, we made sure our new website shows a space's meeting rooms, including their capacity. Users can request these meeting rooms through our site, making the entire process of finding a productive workspace or a place to meet even more direct.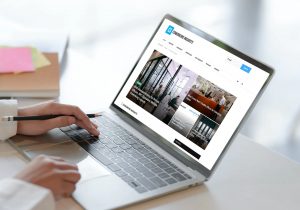 7. Relaunched Coworking Insights + CI Weekly
As the go-to source for coworking news, trends, and data, we revamped the look of Coworking Insights to enhance the overall user experience and make the delivery of our news even more streamlined. The new design, which went live in December, has not only enhanced the organization of CI, but also the access to our data-driven reports.
Additionally, as news about the flexible office space industry's future developed rapidly, we decided to launch CI Weekly, a weekly newsletter providing the top coworking and flex space headlines in five minutes or less. To receive CI Weekly and stay informed, subscribe here.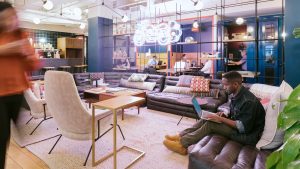 8. Helped the industry understand the impact of COVID-19
Thanks to our extensive network of 15,000 spaces across six continents, we were able to pinpoint the effects of COVID-19 for coworking operators on an experience-based level. By surveying our network of operators in March and our user base in April, we gathered our insights to provide a full-scale picture of the future of work in lieu of the pandemic. 
In addition to our 2020 Future of Work Report, we explored the implications of COVID-19 for operators and coworking users in a series of longform data-led articles, including "How Coworking Spaces are Navigating COVID-19" on Coworker Mag, and "What the Future Holds for Coworking and Remote Work" on Coworking Insights. By carrying out research throughout the pandemic, we were glad to be able to provide useful, first-hand information for coworking operators around the world as they worked through many challenges this year. 
Additionally, the Coworker team kept the conversation going about the future of flexible work through several episodes of the Coworking Insights podcast, and by guest starring on several industry podcasts, including the Everything Coworking and AllWork.Space podcasts. We hope to continue to help shape the narrative about the coworking industry at large through our data analyses, thought-leading articles, and conversations going forward.

9. Published new Coworking Insights data reports
As industry experts, we were excited this year to compile and offer in-depth insights exclusively from our backend data. With this data, we launched four Coworking Insights data reports in 2020, which explored these key topics:
*Outlook for Key Markets: 2020 Report – From Lisbon and Dubai to Pune and Hong Kong, this report unveils pre- and post-pandemic coworking trends in seven of the leading markets globally.
*2020 Future of Work Report – Upon surveying both long-time and first-time remote workers across the globe, this report analyzes the outcomes of the world's largest work-from-home experiment to date as a result of COVID-19.
*2020 Desk Price Index Report – This report, which we also released in 2019, presents the average pricing for coworking desks across various cities, countries, and continents based on data from over 12,000 spaces.
*Global Coworking Growth Study 2020 – In partnership with Coworking Resources and Kisi, this report explores the projected growth of the coworking industry in 2020 and beyond as well as specific trends that are developing across the world.
10. Featured hundreds of coworking spaces on our social media channels
In 2020, we quickly recognized that many of the coworking operators in our network were facing a number of unprecedented challenges as a consequence of COVID-19. To help our network weather the storm, we bolstered our opportunities for social media promotion, featuring hundreds of coworking spaces throughout the year on our social media channels.
On our Instagram, for example, we offered spaces such as cirCO (Asia), Incudesk (Bahamas), Paladium (Luxembourg), WOTSO WorkSpace (Australia/Malaysia), Hubflow (UK), the Hive (Asia) and many others the chance to take over our channel for the day. Having reached 25,000 followers this year, these takeovers proved to be a great way for us to boost engagement for spaces in our network. 
Additionally, we hosted a special #SafetySeries in June on Instagram. The series, which ran for two weeks, showed off the different practices and protocols that spaces had implemented to maintain good hygiene and safety standards. To check out the #SafetySeries (including highlights from Outpost in Indonesia, KWENCH in Canada, and RESVÉS in Portugal, you can revisit the series here. 
Through these features, we are proud to not only support the spaces in our network and help them generate additional followers and members, but to also maintain our reputation as the only truly community-centered marketplace. 
______________________________
2020 was a year marked by uncertainties and many unforeseen changes to the way we work. As we look to 2021, the market for coworking is gearing up for new innovations as more companies focus on decentralization, distributed teams, and a safe return to in-office work. 
While it was no doubt a difficult year, our numbers are finally pointing toward recovery on a global scale, meaning the future of coworking is once again on track for further development and growth. 
Thanks to everyone who supported us this year. We can't wait to see what unfolds in the flexible workspace sector in 2021!