When it comes to finding the best, most productive coworking spaces in the country, you cannot go wrong with Houston, Texas. This bustling metropolis has a great history and many booming businesses that make it a hotspot for professionals who need a space to work in peace as they reach the next level of their careers.
If you find yourself in Houston and you are looking for a place to work, then we are happy to provide this list of the best coworking spaces that offer the perks and benefits you need to succeed!
Welcome To Houston, Texas
First, we would like to tell you a little about Houston and the perks of working from this beautiful city. There is a lot of great culture here and many gorgeous parks where you can sit and think through your next big project. When you aren't working, there are also many fun things to do in Houston, from visiting the many museums to zip-lining through a green and vibrant nature park.
Houston also boasts many amazing companies, with oil companies Schlumberger and Shell and energy company Halliburton among the many standouts. This is a bustling town. In addition to working alongside professionals in their industries, many of these companies are also looking for new associates, and you could fit the bill.
Why You Need to Consider Coworking Spaces
There are many reasons why coworking spaces are found all over the world. Most importantly is the fact that these facilities give people who work remotely or otherwise don't have a quiet place to work the chance to sit and complete their tasks in a professional environment.
Coworking spaces can also be better for your physical and mental health. Working from home can be enjoyable, but without the proper equipment, it can sometimes be dangerous. For instance, a poorly designed chair could lead to musculoskeletal issues, including back and neck pain. Remote work can also lead to feelings of isolation, loneliness, and eventual burnout if you don't have a proper structure.
The solution can be working from a coworking space. Not only are you provided with suitable chairs and desks, but these spaces also help you to fight loneliness because you are always around like-minded individuals. You can chat with others or ask for a private office.
When choosing the best coworking space, think about your personality, budget, and the environment that is most suitable to your work style. One of the spaces listed below is sure to fit your needs.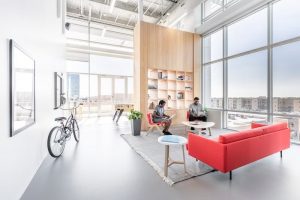 Spaces – CityCentre One
IWG's coworking brand Spaces has always been a favorite of many professionals, and the Spaces CityCentre One location is no exception.
This ultra-modern facility features open work areas and private cubbies where you can work without distraction and get your job done. CitiCentre One has everything you need to get through the day, from coffee makers to high-speed Wi-Fi and photocopiers, so it is just like you are working out of a regular office.
Plus, the location is within walking distance of a nearby bus stop, so you can get to work and get home quickly if you don't have a car.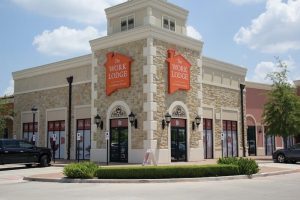 The Work Lodge
There are two Work Lodge locations in North Houston, and they both offer the amenities and workplaces you need to complete your tasks.
The Work Lodge provides many flexible workspace options, including private offices that can hold up to 50 people, management rooms that come equipped with LED displays and wireless connectivity, and also event spaces for larger team gatherings.
Independent contractors can find many helpful perks here, including unlimited coffee, mail handling, enterprise-grade tech, and an onsite concierge team to help with every need. The Work Lodge is an affordable option for monthly coworking needs, making it one of the best options for coworking in Houston.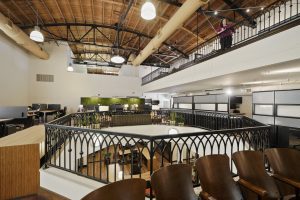 Workplace 1919
Located within a beautiful historical building in the heart of Houston, Workplace 1919 is another affordable option with plenty of square footage for comfortable office space.
This space is also open 24 hours a day with secured access, so you can complete those last-minute assignments without a lot of fuss. The main amenities include two conference rooms, semi-private offices, and a full kitchen.
On the tech side, you'll have access to high-speed fiber optic internet, full-color copy machines, printers, and a large-format scanner, among other tools. Plus, as an added bonus to this workspace, there are many amazing restaurants nearby for lunches outside of the office.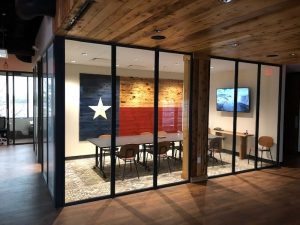 The Ranch Office
For a more traditional layout, consider working from The Ranch Office. This charming and quintessentially Texan space offers an open-concept floor plan in addition to many private offices.
The Ranch Office is true to Texas with a laid-back decor, a full kitchen with tons of snacks, and local coffee brews available around the clock. There are several different types of membership plans, including those for in-person work and virtual office needs.
In addition to the standard offices and conference rooms, there is also a fitness facility on the premises. After an exercise session during your lunch break, you can return to your desk feeling mentally refreshed.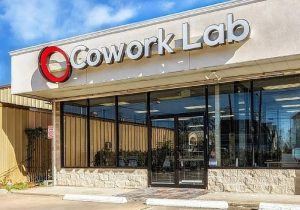 The Cowork Lab
You can take a virtual tour of The Cowork Lab, which offers an innovative workspace in a high-end location, including open areas and plenty of private offices and conference rooms.
There is a bevy of options for memberships, including a one-day pass, a monthly virtual arrangement, or a yearly option. All prices are reasonable and ideal for any worker looking for a professional environment.
—
These are the five best coworking spaces in Houston, Texas, and any one of them is likely to meet your needs. If you are interested, then give them a call, and soon you'll be completing your work in a top-notch professional atmosphere.