The future of work looks much different than it did just a few months ago, with the onset of COVID-19 causing professionals to rethink their day-to-day routines and their ideal workspace. For many, working from home has proved to be an overall positive experience, leading to improved mental well-being, more time with family, and various cost-savings. Nevertheless, people miss having a place to go during the day—which is where coworking spaces come into play.
In a recent study by JLL, 58% of newly established remote workers claimed to long for an office space  for a variety of reasons. In the Americas, for instance, respondents most commonly missed their daily routines; in EMEA, they missed human interaction; and in Asia, they missed a professional environment that enabled focus.
Thus, a combination of in-office work and remote work are complementary when it comes to achieving human performance—and coworking spaces provide the ideal solution for this combined style of work.
So, how can enterprise teams and remote professionals alike take advantage of this flexible workspace solution?
As the first-ever truly global coworking membership, Coworker's Global Pass offers seamless access to thousands of coworking spaces in over 540 cities and 108 countries (with more spaces being added every day).
Hosted on the Coworker app, Global Pass offers the ultimate flexibility for users who want to book a day of coworking. For just $50 USD per month, users can access five days of coworking at any space in the Global Pass network. Credits can be topped up at any time, allowing users to utilize coworking spaces near them as often as they need.
Already, thousands of coworking spaces around the world are registered as Global Pass host spaces, which means as soon as you subscribe, you can start exploring different spaces in your city. Our ultimate goal at Coworker is to have a Global Pass space in any city you're living in or will be traveling to.
What's more, there are some amazing coworking networks that have 20+ of their locations registered as Global Pass host spaces. Here are four of the leading coworking networks around the world that you can access with Global Pass.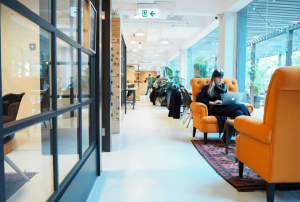 As Asia Pacific's largest coworking network, more than 20 of The Hive's beautiful workspace locations can be accessed with Global Pass. Since The Hive's founding in 2012, CEO and Founder Constant Tedder has made it his mission to create coworking spaces not only for startups, but for growing companies who are seeking an energetic, friendly atmosphere combined with flexibility. With Global Pass, users can visit some of The Hive's top locations in Vietnam, Thailand, Hong Kong, or Singapore.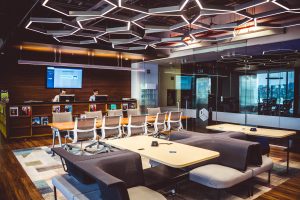 With 40 IOS OFFICES locations on Global Pass, users can explore some of the most high-end professional workspaces in Mexico. As a premier coworking network, IOS OFFICES operates in 12 of the most influential city centers in Mexico. Combining stunning architecture, modern office design, and advanced solutions, IOS OFFICES procures collaborative spaces for bustling entrepreneurs, executives, and international teams. With Global Pass, users can visit any of the IOS OFFICES locations listed on Coworker, including spaces in Mexico City, Tijuana, and Villahermosa—to name a few.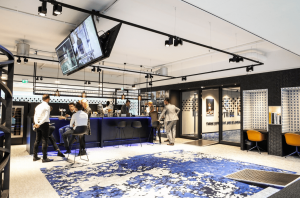 As one of the fastest-growing European providers of flexible office space, Tribes Inspiring Workplaces has registered 21 of its locations on Global Pass across Belgium, Germany, and the Netherlands. Recently, Tribes made headlines by setting an exemplary precedent for the coworking industry with its "corona-proof" office concept, Blue Zone Offices. Now, Global Pass users can trust that all of the Tribes' locations are designed to provide safe work environments where health and social distancing is the top priority. With features like thermal cameras and face-mask dispensers, Tribes' coworking offices make it easy for members to take care of their health and wellness—even while at work.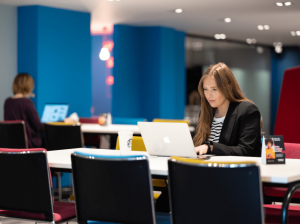 A concept offered by Village Hotels, VWorks has 22 coworking locations registered on Global Pass throughout the UK. What began as an idea to allow business travelers the opportunity to remain productive on the road has ballooned into a dynamic coworking concept that now includes locations in Bristol, Birmingham, Cardiff, Coventry, Farnborough, Leeds, London, Manchester, Maidstone, Newcastle, Nottingham, Portsmouth, Solihull, and Warrington. That's a lot of options in the UK! And you can try out all of them with Global Pass.
__________________________
Along with these incredible networks, Global Pass has coverage in thousands of cities across the globe in 108 countries. Some of the other networks with multiple locations on Global Pass include: Desk&More in Serbia, and Workshop 17 in South Africa.
Whether you need a coworking space for a few days per month or you need a central location to meet with your team, Global Pass offers something for everyone. With some of the world's top coworking networks on board, Global Pass is the first and only truly worldwide coworking membership pass. To learn more, visit our website.