As the first-ever truly global coworking membership, Coworker's Global Pass offers seamless access to thousands of coworking spaces in over 540 cities and 108 countries (with more spaces being added every day).
Hosted on the Coworker app, Global Pass offers the ultimate flexibility for users who want to book a day of coworking. For just $50 USD per month, users can access five days of coworking at any space in the Global Pass network. Credits can be topped up at any time, allowing users to utilize coworking spaces near them as often as they need.
Already, thousands of coworking spaces around the world are registered as Global Pass host spaces, which means as soon as you subscribe, you can start exploring different spaces in your city. In particular, the Asia-Pacific (APAC) region has proven to be one of the most in-demand locations for coworking, especially since it is one of the only regions that has bounced back to pre-COVID-19 levels of usage.
APAC proves resilient amidst pandemic
According to CEO of Office Hub, Grant Philipp, APAC is on track to exceed 100% of it's pre-COVID-19 enquiries for flexible office space this month as lockdowns ease and city centers start to reopen. In Asia in particular, Hong Kong has proven to be the most resilient country according to the broker's recent dealings, followed by Thailand, Singapore, and Malaysia.
If you are looking for accessible workspace in APAC, you can utilize Global Pass to visit hundreds of spaces throughout the region by some of the world's leading operators. Here are 14 of the top coworking spaces in APAC that you can visit with Global Pass.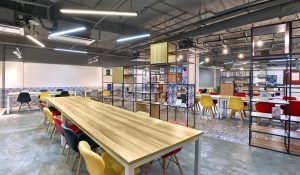 1. MOX – Singapore, Singapore
MOX is a creative workspace and community for creatives to gather, collaborate, share, and create. Whether you are a creative-preneur, an established brand, or a hobbyist, the variety of workspaces, communal facilities, activities, and people in MOX will help you to grow and create amazing business opportunities. Plus, MOX offers specialty facilities rooms such as a photography studio and general workshop for community members.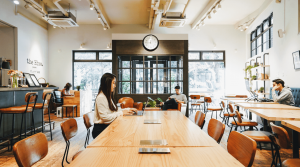 Located in the heart of Shibuya — one of Tokyo most bustling districts —is the Hive Jinnan. This beautifully-designed workspace offers private offices with a gorgeous ground floor café and a decked terrace. This is one of more than 20 Hive locations that can be accessed using Global Pass, including spaces in Vietnam, Singapore, Thailand, and Hong Kong as well.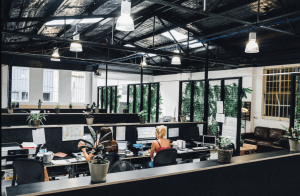 Exchange Workspaces rethinks the standard, stuffy office and offers an alternative work setup that allows individuals to build meaningful relationships. In particular, this location in South Yarra is an architecturally-designed warehouse that offers an open-plan office space as well as shared informal areas and meeting rooms. Offering permanent desks, hot desks, and virtual office memberships, Exchange Workspaces is one if the finest in Melbourne, and it's easy to see why.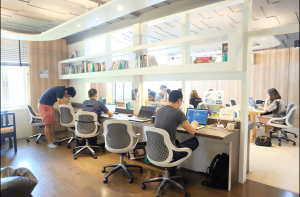 4. HUBBA – Bangkok, Thailand
HUBBA is not just a place to work, but a community of amazing people from all over the world who want to leave their mark and be a force for good. As one of the first coworking spaces in Thailand that support startups, entrepreneurs, and digital nomads, HUBBA has grown into a network of more than 10,000 amazing individuals that love nothing more than helping each other succeed. This community provides Global Pass users with various options of flexible workspace at multiple locations in Bangkok, along with 100+ meetups, classes, and workshops.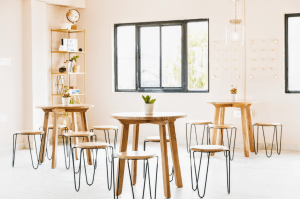 The Maker's Space is a members-only, collaborative workspace designed to cater to local and traveling entrepreneurs, freelancers, startup companies, and creatives. Working from this space in Jaipur is a great option for those who want to work in a professional space, yet don't want to deal with any overhead costs of a private office or the distracting environment of a cafe. Also available is event space on rent, cross-cultural exposure, and the cross-pollination of ideas encouraged by the open-concept office floor plan.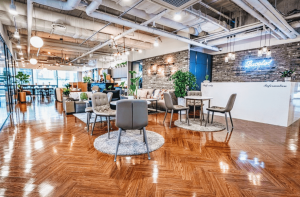 In the heart of Seoul's business district, ECS153 Co-Working Space is an international coworking space that strives to transform the working life landscape by bringing together local and international companies from different backgrounds. ECS153 prides itself in offering a premium, cozy, and foreigner-friendly environment, facilitated by a team of dedicated multilingual staff (English, Spanish, Korean).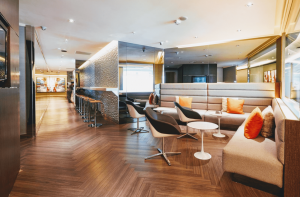 8. CEO Suite – Kuala Lumpur, Malaysia
With locations all throughout Asia, CEO Suite KL in the Maxis Tower is one of several coworking spaces under the CEO Suite brand in Kuala Lumpur. The CEO Suite KL location is located at the Kuala Lumpur City Center (KLCC), one of the most famous business landmarks of the 21st century. Whether you choose to work from one of these CEO Suite locations in Kuala Lumpur or at one in Hanoi, Ho Chi Minh City, Seoul, Shanghai, or Beijing (to name a few!), you are guaranteed a professional, corporate work environment that's ideal for holding meetings, networking, and getting work done.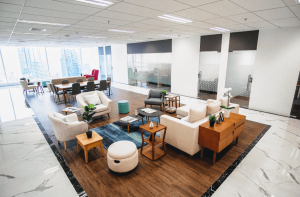 9. CROSSCOOP – Jakarta, Indonesia
Another more professional coworking option, CROSSCOOP in Jakarta occupies the 35th floor of Centennial Tower, a new high-rise office skyscraper that is conveniently located along Jalan Jendral Gatot Subroto near the Semanggi Interchange. Currently, over 400 corporations and entrepreneurs are using CROSSCOOP offices in seven different countries in Asia. Since its expansion to Indonesia, CROSSCOOP in Jakarta continues to provide Japanese-quality service and strives to be the most cost-efficient shared office in Jakarta's Central Business District.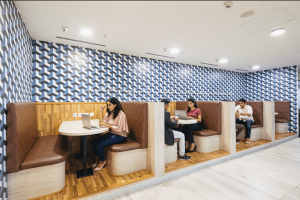 10. CoWrks – Gurugram, India
Amidst the hustle and bustle of the Golf Course Road in Gurugram is CoWrks coworking space. Located in one of the most premium neighborhoods in the Delhi-NCR region, this CoWrks location is easy to access and near to public transportation. Moreover, every one of the CoWrks locations on Global Pass aims to bring together the largest community of working professionals across the globe, fuel them with inspiration, and connect them through technology.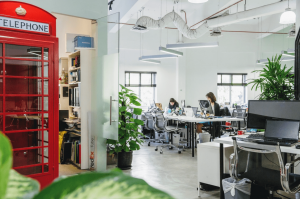 11. ClubCo – Singapore, Singapore
ClubCo at The Quadrant is one of Singapore's leading coworking spaces, and it's easy to see why. This coworking space offers more than just desks or private offices; it provides a professional lifestyle through the integration of cutting-edge workspaces, premium meeting rooms, and collaborative event spaces with its established restaurant, cafe, and bar. Interestingly, instead of paying for workspace at ClubCo, up to 100% of one's membership fee can be redeemed for food, beverages, and other club services available. Visit all of the ClubCo locations in Singapore with Global Pass!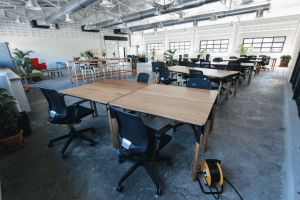 12. Punspace – Chiang Mai, Thailand
Punspace – Tha Phae Gate is a light and airy space located in Chiang Mai. Located down a quiet side street to the south of Tha Phae Gate in Chiang Mai's old city, this coworking space is Punspace's second branch. Close to cultural landmarks and temples, Punspace – Tha Phae Gate also includes a coffee shop on the ground floor to help keep you caffeinated during those long work sessions. The vibrant, open space in a converted warehouse has a reputation for being very quiet, allowing for plenty of peace while you focus.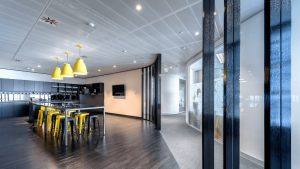 As one of the leading workspace solutions providers in Australia, Victory Offices is an award-winning, publicly listed company that offers numerous coworking locations throughout Australia, This particular location — Victory Offices – Barangaroo in Sydney — has some pretty incomparable views of the city center, as it's located in a high-rise. If the stunning views of the harbor aren't enough to inspire you, this space is complete with access to an onsite gym, premium food retailers, and a "six" green star rating.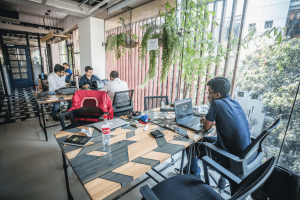 14. Moar – Dhaka, Bangladesh
Moar Banani 11 in Dhaka provides productive, safe, and significant workspace for its community of highly motivated individuals. This coworking space is equipped with all kinds of facilities that members can use to operate efficiently and grow their business. Moar's basic mission is to create a highly functioning and serviced space so that users can focus on their core work rather than be bogged down with office management issues. With super fast wi-fi and many hanging plants, Moar is right in the heart of Banani and comes highly recommended by its users.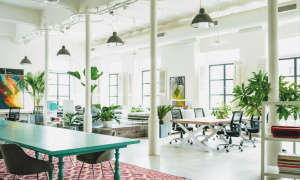 From the moment you step into the Ministry of New, you will immediately see and feel what all the buzz is about! Located on the third floor of a gorgeous Victorian building in the famous Fort business district, Ministry of New is one of Mumbai's premier coworking communities. Ministry of New offers several different work areas, including The Gallery (a super spacious quiet zone), The Courtyard (an outdoor-indoor corridor filled with lush plants and natural light), and The Library (a cozy, comfy space linked to a cafe). Global Pass users can experience all of these work areas by booking a day of coworking via the Coworker app.
__________________________________________
Want to see the full map of spaces that are available on Coworker's Global Pass network? Download the Coworker app here to get started today.